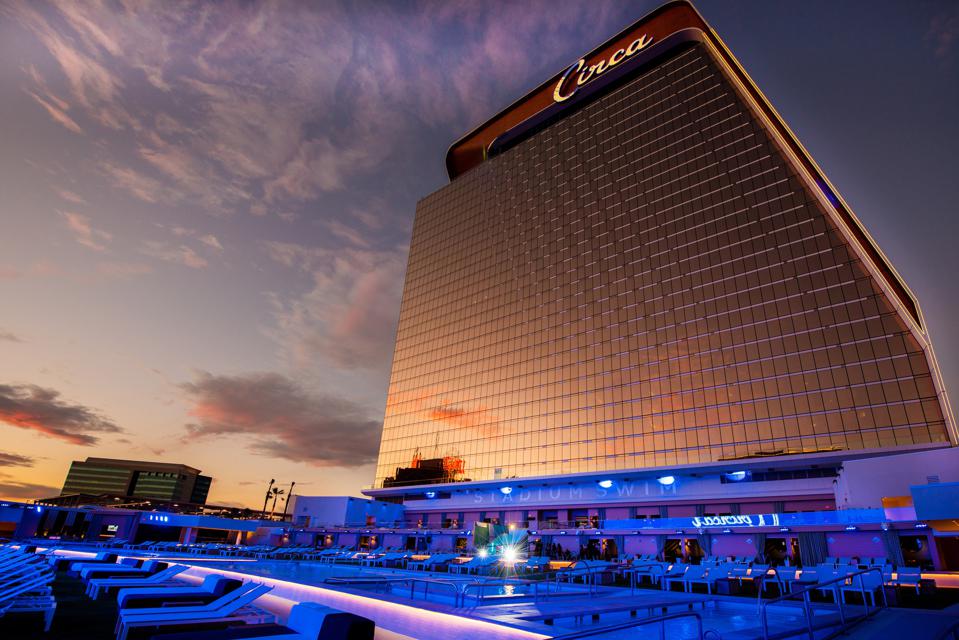 How Circa Las Vegas Is Using Art & Design To Shine A Light On Sin City's Colorful Past
Walking around Circa Resort & Casino in downtown Las Vegas is an experience. This doesn't sound like much of a compliment in a town like Vegas, but it is. You're not simply walking to an experience, or from one—this is the experience. The property itself, from casino carpet to the art on the walls, is all one big howdy-do nod to the colorful, mad past of this glorious city and those who built it.
You just have to know where to look. The hotel itself is an architectural marvel, spanning 1.25-million square feet with 777 rooms & suites, a two-story casino, the world's largest sportsbook, Legacy Club, an impressive rooftop bar with stunning city views, the Stadium Swim pool amphitheater, and a high-tech parking garage dubbed Garage Mahal...
But, if it's art you're after, you can't miss these Circa hotspots:
Vegas Vickie. Las Vegas' iconic neon kicking cowgirl, Vegas Vickie is the centerpiece of the Circa lobby. Fresh from a makeover by YESCO, the 100-year-old company synonymous with many of the city's most internationally recognizable signs, Vickie debuted in 1980 and, a few years later, made major headlines when she married her neon counterpart, Vegas Vic, in 1994.
Guest rooms. Circa's room corridors showcase a selection of pieces transporting guests back in time with compositions of a Vegas Vickie sketch painting by YESCO artist Adolfo Gonzalez, a black-and-white polaroid series featuring handwritten calligraphy by Schin Loong, and playing card canvases and whimsical tributes to Dancing Dealers by Jelaine Faunce...
Read the full article written by Laura Parker at forbes.com