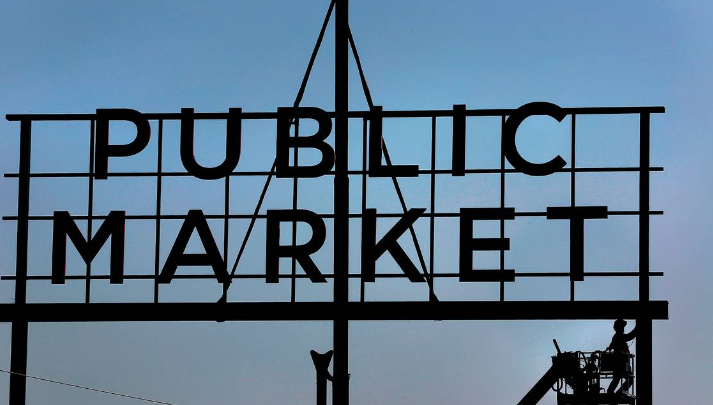 There are some new lights shining in downtown Kennewick and with them comes exciting changes for the Tri-Cities' first indoor public market.
An employee of Yesco custom signs worked earlier this week from a bucket truck welding and grinding on a new sign being installed for the Public Market at Columbia River Warehouse.
The first phase of the first indoor market in the Tri-Cities opened in June and is in the former juice plant on East Bruneau Avenue. There's no date yet set for the second phase, but it will include more stalls for vendors and a commercial kitchen.
Already shoppers can find food, decor, clothing, candles and dozens of other vendors selling locally made wares at the market. Beginning this week the market will shift to its fall and winter hours. That means no market on Thursdays. Friday and Saturday hours are 10 a.m. to 5 p.m., and they'll be open 10 a.m. to 4 p.m. on Sundays.