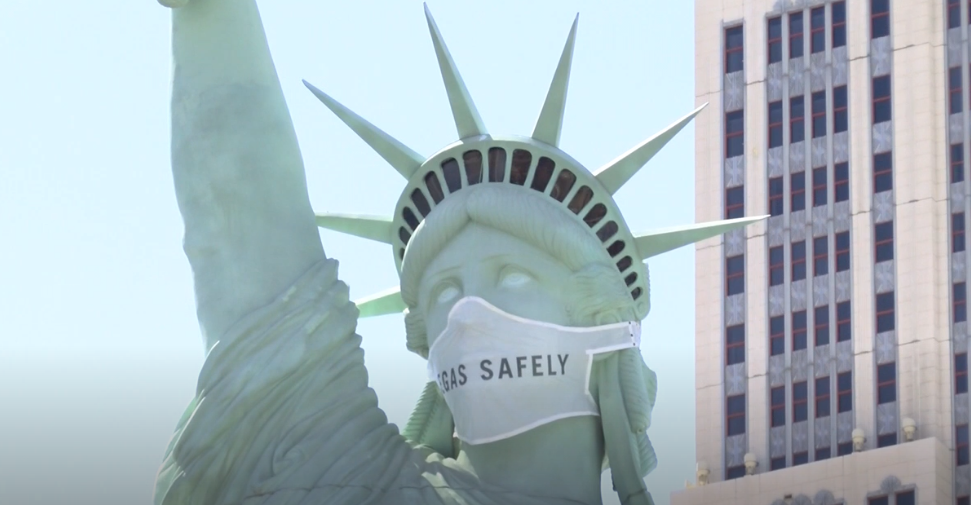 LAS VEGAS (KSNV) — Nearly two weeks into Nevada Governor Steve Sisolak's mask mandate, the Las Vegas Strip is now repurposing a familiar figure to play mascot for everyone's latest accessory.
Despite face coverings being a sensitive subject for some, YESCO decided to install a face mask on the Strip's Statue of Liberty, which sits outside the New York-New York Hotel and Casino at Las Vegas Boulevard and Tropicana Avenue.
The sign company, celebrating its centenary, fitted the replica goddess Libertas with a 50-square-foot mask with "Vegas Safely" written across the front...