Welcome to YESCO Sign & Lighting Service, your one-stop sign company, serving Manchester, Concord, Nashua, and all communities in between. We are your best source for sign and lighting maintenance in New Hampshire. With our fully-stocked lift trucks, we can handle all of your sign and lighting needs. 
Sign Service & Repair:
Our sign service includes:
– Channel Letter Signs
– LED Signs
– Pole Signs
– Monument Signs
– Illuminated Signs
– Non-Illuminated Signs
– Pylon Signs
– Neon Signs
Our technicians can also provide face repair, sign & lighting retrofits, and other updates.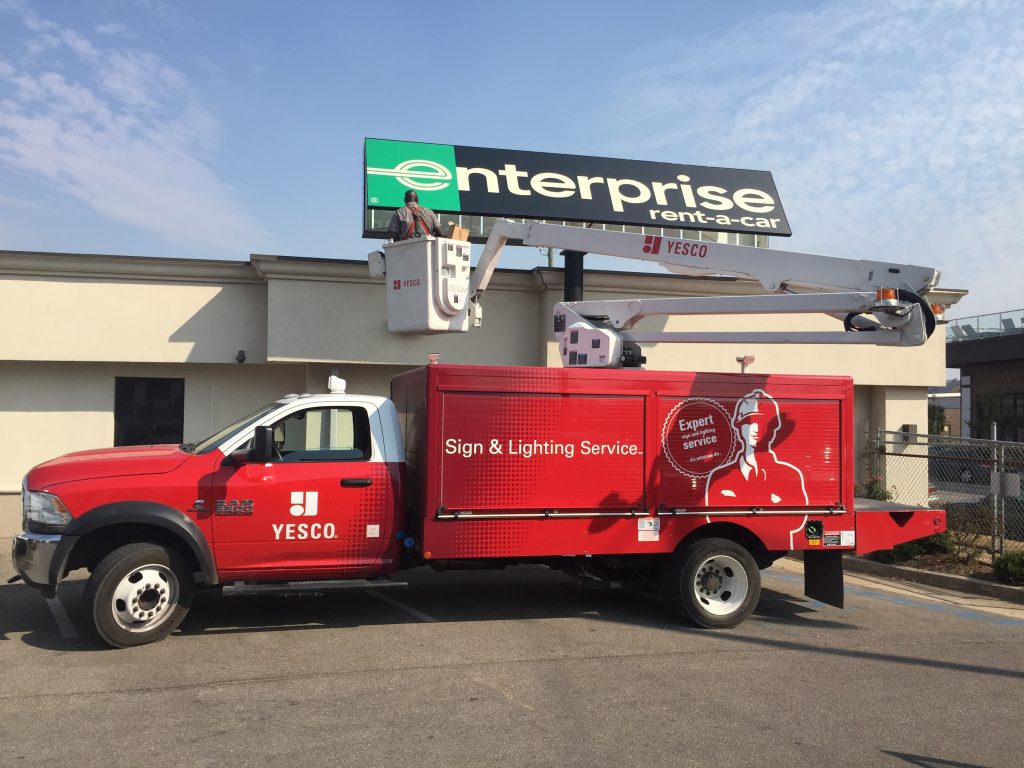 Lighting Service & Repair:
Lighting service includes:
– Interior lights
– Parking Lot Lighting
– Building Lights
– Billboards
– Wall Packs
– Emergency Lights
– Parking Garages
– Canopy Lights
– Stairwells