Lights that are in good working order are vital in making your property feel inviting and safe and our YESCO team is prepared to service any type of lighting fixture you may have on your property. We service just about any type of lighting repair, including:
Parking Lot Lighting
Parking Garage Lighting
Security Lighting
Warehouse Lighting
Building Lighting (Including Wall Packs)
Premise Lighting (Including Spot Lights)
Interior Lighting
Fluorescent Light Repair
Fluorescent lights are a fantastic option if you're looking to provide light for a large area, such as an office building or parking garage. They produce a considerable amount of light for their size, and they use about 75% less energy than incandescent bulbs and last six to 15 times as long, making them one of the best light bulbs on the market! Occasionally you'll need fluorescent light repair as weather and other accidents can take a toll. We hope you'll keep the experts at YESCO in mind to take care of this for you!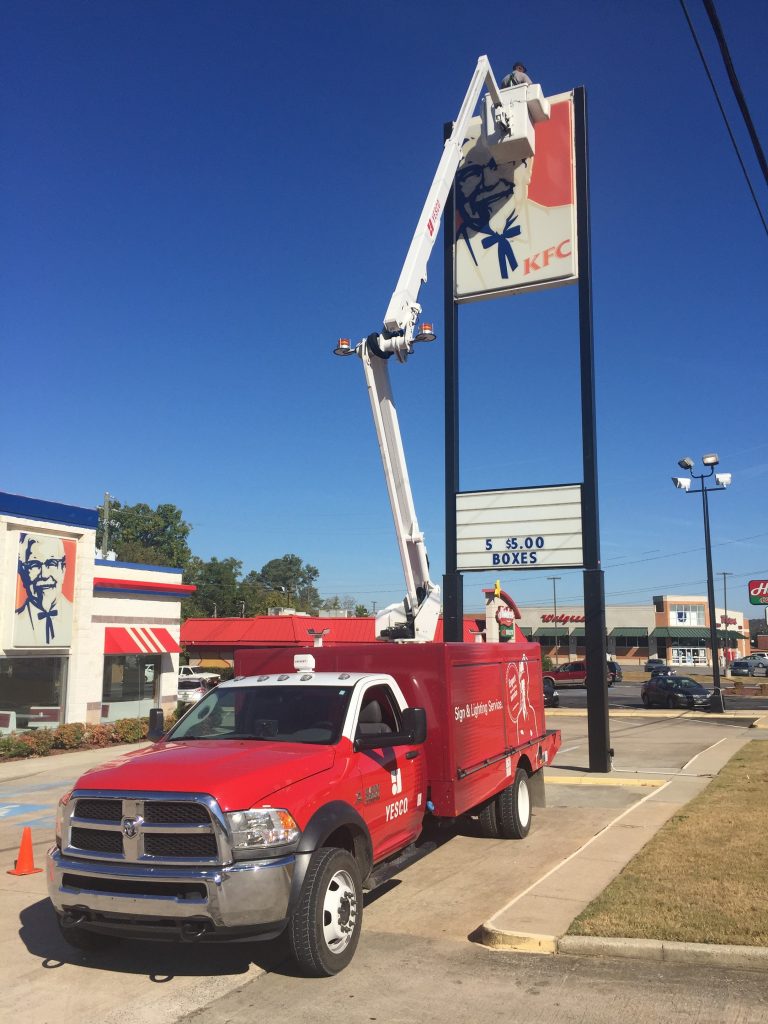 Neon Light Repair
Neon lights have a distinct glow that's very difficult to replicate. The neon color comes from specific rarefied gases that can be tricky to work with, which is why it's always better to call the professionals when needing neon light repairs. At YESCO our technicians are certified and equipped to handle all your neon sign repair needs. Call us today!