We are your local Flagstaff sign repair company. As a pioneer in the sign industry, YESCO has the tools and expertise to tackle the widest variety of sign repair jobs. You can expect the highest quality from our team, whether you have a neon sign that is out, an LED board with dark spots, a pole or pylon sign that needs repair, or any other sort of building or premise signage with a problem.
What do your signs say about your business? When they are in good working order, it says that you're thriving, up-to-date, and you care about quality.
Let us help you keep your sign and lighting functioning properly by giving us a call or sending us a service request today!
Arizona State Veterans' Home
YESCO completed two custom signs for the Arizona State Veterans' Home; a medicare-certified skilled nursing facility eligible for Arizona veterans.
Superstition Springs Center
YESCO completed a directional sign for the Superstition Springs Center in Mesa, AZ. The Center houses several department stores, shops, casual eats, a double-decker carousel and a kids' play area.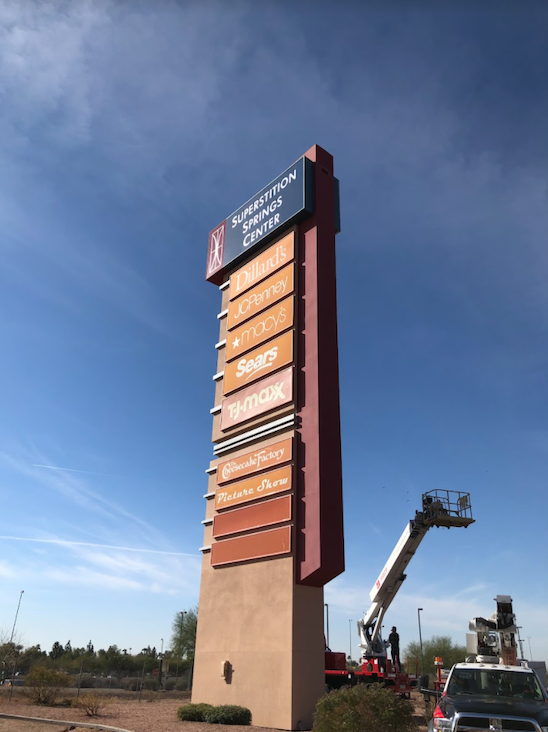 Steiner's Amish Furniture
Steiner's is Arizona's Leading Handcrafted American Wood Furnishing store. YESCO completed the exterior sign for Steiner's Amish Furniture in their second location, Chandler, AZ.