For building lighting, premise lighting, parking garage, warehouse lighting, and parking lot lighting, we are prepared to get the job done. Whether your pole lights have outages, wall packs have bad electricals, or really any other problem, give us a call and we will get you taken care of! Just fill out a lighting repair request on the top right of the page and our sales manager will be right with you.
Fluorescent Light Repair
Fluorescent lights are a cost-effective way of lighting particularly large areas such as parking lots and office buildings. They have a long life which is a huge benefit for areas of that size. While it may be tempting to handle fluorescent light repairs yourself, it's better to have our sign technicians tackle them as improper installation or repairs can be dangerous. We have the equipment and training to keep your business employees and customers safe.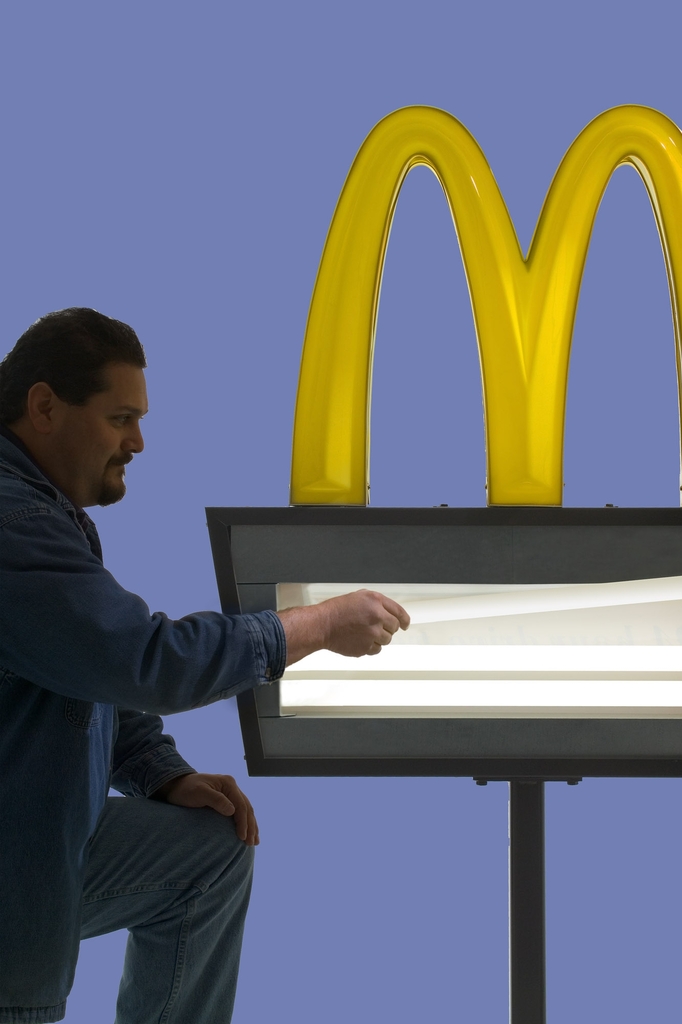 Neon Light Repair
Neon lights make some of the most eye-catching displays and signs available on the market. The distinctive glow is difficult to replicate as it comes from specific rarefied gases. Cracks in the lightbulbs allow this gas to leak out, which is why some signs have dim or completely burned out sections. Our sign technicians know how to repair damaged neon signs better than anyway. Call us today for your neon light repairs!