We recognize that the sign on your building is the face of your business and that its condition has a direct bearing on how you are perceived by the public. Here at YESCO, we are a sign company that's committed to doing whatever it takes to get, and keep, this part of your business in top shape! We are committed to helping businesses in the Tulsa area be their best.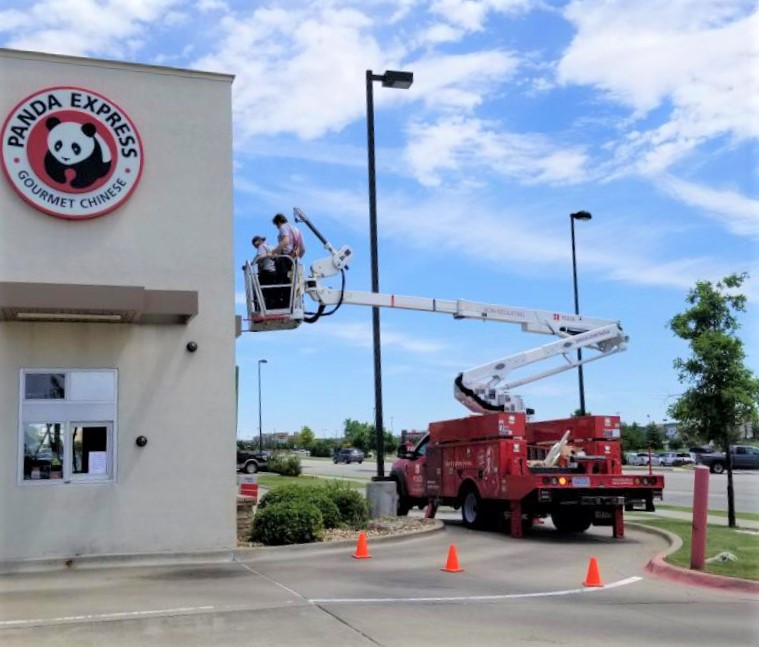 Our customers will receive Free Sign Cleaning with every service call! The vast majority of signs have not been cleaned since the initial installation. You will always receive this service while we are on site. One testimony was from a call we received that the customer's lights were dull and dim. Once our certified sign specialist opened the sign, he could find no issues. He performed our free sign cleaning service and we were later told that the bulbs were now shining bright!
YESCO Sign & Lighting Service is an industry leader with a proven track record. Our technicians have the experience, skill, and equipment to address the sign and lighting needs of your organization no matter how big or small. Whether Pole or Pylon Sign, Neon channel Letters or LED, Parking Garage, Parking Lot, or Building Lighting Fixtures, it doesn't matter. Give us a call today and let us delight you with our sign repair service!