YESCO New York stands ready to help you fix any lighting issue, including lighting repair. Whether your business is located in Manhattan, The Bronx, Queens, Brooklyn, or Staten Island, pick up the phone or shoot over a message using our "Contact" tab and we can have a truck at your door in no time! We fix all kinds of lights, like parking lot poles that have an outage, parking garage or warehouse fixtures, and interior or exterior building lighting. We have the equipment and technicians to get the job done right. Give us a call today and let us impress you with our service!
Fluorescent Light Repair
Fluorescent lights are a very cost-effective method of lighting large areas such as parking lots and garages. There are very few maintenance costs because of how long they last. While popular, they can be dangerous if installed or fixed incorrectly. Our technicians are certified for all kinds of fluorescent light repairs and will be happy to assist you. Call us today!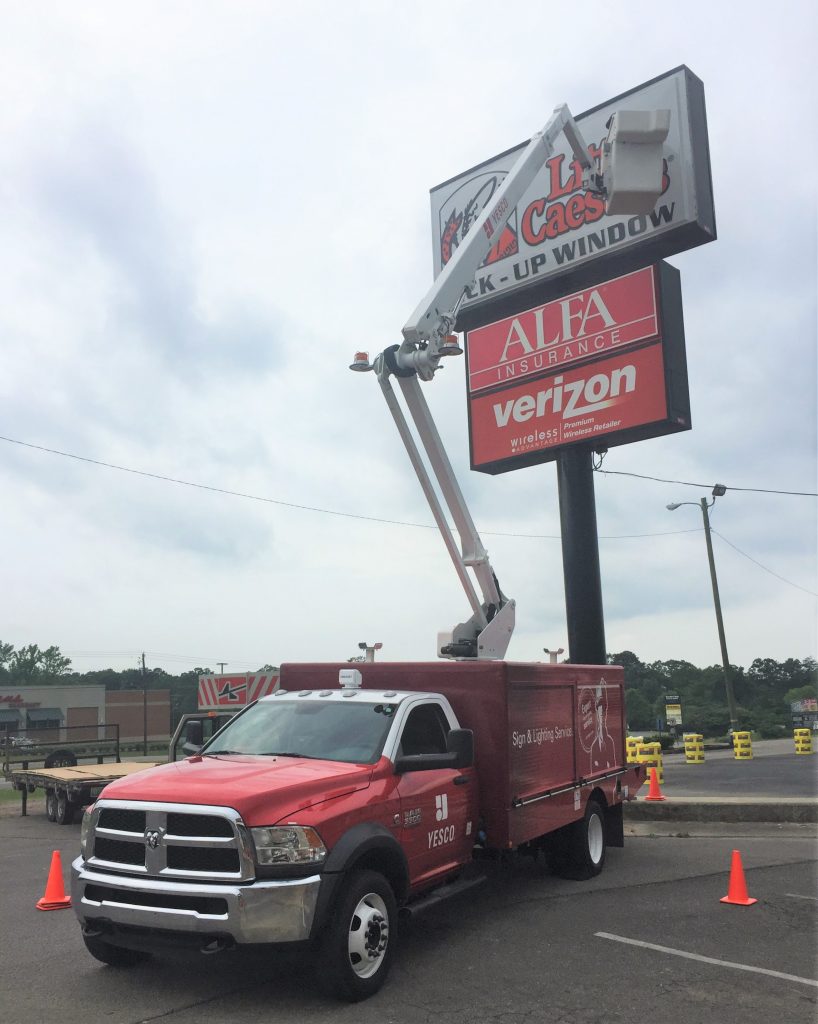 Neon Light Repair
Neon lights have been used for decades to create eye-catching displays. They have a distinctive color that's hard to replicate artificially. The color comes from rarefied gases that require special handling, which is one of the reasons that we strongly recommend calling our professionals for your neon light repair needs. We have the training and certification required to know how to handle and fix your neon signs and lights. Call us today if you have dim or black sections or just non-working neon signs, and we'll gladly work to repair them!