You have many options when choosing an Out of Home vendor, so what is the difference? With YESCO Outdoor Media you are not just considered a customer, but a business partner. Our obligation to our clients is to provide data-driven, solution-based advertising campaigns that meet (or hopefully exceed) our clients advertising campaign needs.
Not all billboards are created equal. A billboard is not simply about the steel in the ground, but about the audience that has the opportunity to see the advertisement and that demographic targeting can be the make-or-break component of your advertising campaign. Simply put, spending ad dollars for high impressions is great: unless they are the wrong impressions. Our job is to not only help you determine the right locations for advertising, but provide guidance to design the advertisement in a way that truly speaks directly to that particular target audience.
When meeting with one of our Marketing Consultants, we will take the time to ask questions about your organization, analyze your marketing needs and help to construct a campaign that speaks directly to your primary target demographic. This involves utilization of Geopath Audience Location Measurement tools which provide the data needed to determine not only HOW many people pass our inventory in a given time frame, but specifics of WHO is passing by.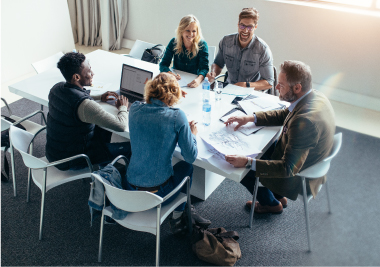 Ultimately the success of your campaign is our goal. Our job is to give your campaign the best chance at achieving that success.