Read what some of our customers are saying
Kelly G was great to work with. Prompt, professional and even saved us money by coming in under the quoted rate. We will definitely use YESCO again. Thanks for being so easy to work with.
Mardi Obray
Ginno coordinated the work perfectly. The repair was flawless and well executed. Very appreciative of the level of service and professionalism! We highly recommend this company!
ralvarez
Friendly, professional and caring - YESCO treated me with respect and really listened to my needs. Eric is so good at his job and was so great to work with. I highly recommend :)
Angie Giroux
Really appreciated Deo's help. Great communication and prompt service. Thanks!
Johnny Liu
Always professional and quick to respond.
Cindy Shipstead
They do very good work and they take care of issues right away.
Lupe Muniz
Everyone was super friendly and helpful. They were also very efficient in fullfilling the workorder. I will look to them first when the next project comes up!
Sean Flaherty
If it wasn't for them I wouldn't know about outages. Reasonably priced, takes a while to come out, but they do come and fix the issue
Valued Customer
always prompt, courteous and fixed right the first time!!
Susan Mendenhall
Quick response to inquiries. Quick scheduling. Friendly and capable technician. Came in under budget and time estimate. Definitely recommend.
K Catton
We have been using this company for many many years and they are always fast, reasonable with pricing and reliable. Peter is our Rep and he always makes sure that we are taken care of and happy! Highly reccomend
Misti Scow
Prompt and friendly service.
Timothy O'Donnell
They are always very prompt, courteous and competitively priced. Installer is friendly. We use them for all of our sign work at Cda Honda and Powersports
John Agost
Testimonials
"I recently had the pleasure of collaborating with YESCO Sign Company on a project to design and install signs for our nonprofit's new building. From the start, I was impressed with their professionalism, attention to detail, and commitment to excellence.
One of the best aspects of working with YESCO was their exceptional customer service. Throughout the entire process, their team was consistently responsive, providing regular updates and addressing any concerns promptly. They demonstrated a genuine commitment to customer satisfaction, working closely with us throughout the entire process to ensure the final product would align with our goals.
When it comes to the quality of their work, YESCO exceeded all expectations. YESCO's ability to listen and translate our ideas into visually stunning signage was truly amazing. The attention to detail in every element of the signage was evident. The resulting signs are not only durable but also strikingly beautiful.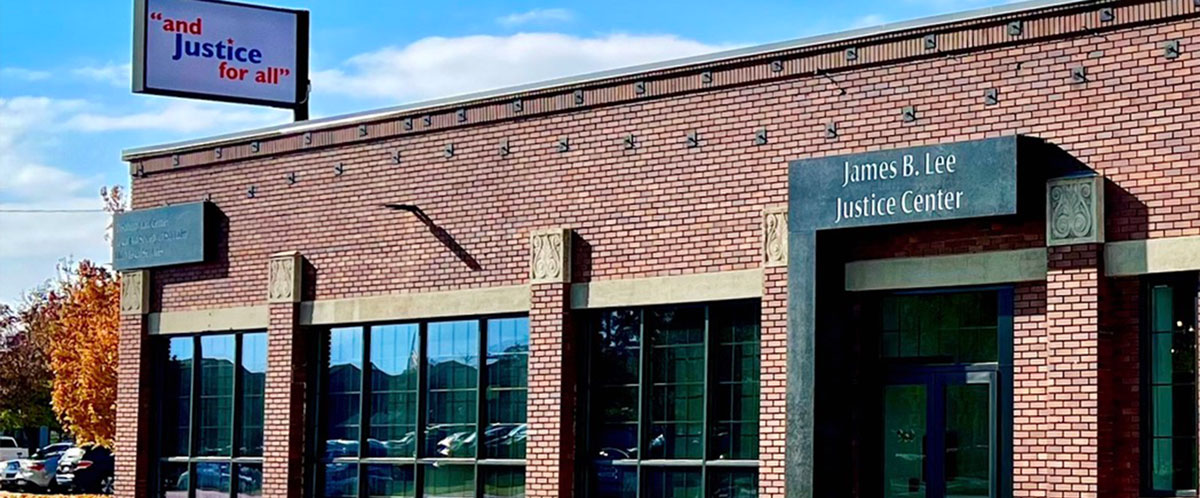 When it comes to the quality of their work, YESCO exceeded all expectations. YESCO's ability to listen and translate our ideas into visually stunning signage was truly amazing. The attention to detail in every element of the signage was evident. The resulting signs are not only durable but also strikingly beautiful.
Thank you, YESCO, for your outstanding work and for helping us create a remarkable visual experience for our visitors and staff."
Staci Duke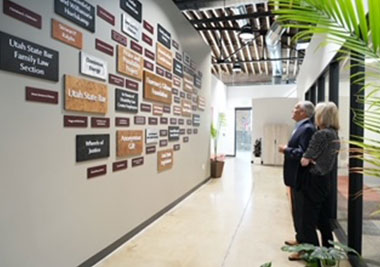 Deo, Thank you very much sir for all your help and great service to our facilities. Thanks to you and your team our facilities can shine at night. We appreciate having you in our corner and assisting our facilities and team! #UFC Gym Family
Luis Vega
When you need the impossible—turn to YESCO! Last spring, our team was asked to support Jeep with their Easter Jeep Safari campaign. Their CEO requested a custom neon sign for the rapidly approaching shoot. Jeep brand's advertising agency, marketing team, and production firm called every NY and LA sign company they could find—but none said it was feasible within such a tight timeline. As soon as I heard about the signage need, I dialed YESCO. Their team made the impossible happen. In under four days, they created and delivered a custom, neon sign that far exceeded the Jeep team's hopes. YESCO's attention to detail and hands-on support made all the difference in the world. We will never use any other signage company ever again!
Ellesse Balli
Very professional, punctual, reasonable price. Did a great job with our sign retrofitting to LED and would definitely work with them again! 100% positive experience!!
Urgent Care Center of South Bay
Amazing company with an Awesome dedicated staff of professionals. We have worked with them for years and love the quality service and care they always provide. Doing a New Sign with them now and we are soooo excited!
Tim Chism
My experience was one of great pleasure! The tech, I forgot his name, was very informative on scenarios in case things happened. Such as our sign face shattering while trying to reinstall from being so wind blown. I appreciated his honesty and integrity to letting me know. THEN, I came to work early in a rain storm and there they were fixing my sign early in the rain, WOW! For me running a retail business that does not have a lot of customer parking I can appreciate their diligence to get the task done as early as possible. Thank You!
Mike McCarty
Manager - Les Schwab Tire Center Caldwell Id.
We have used YESCO for our sign needs serval times and always been happy with their work. Most recently we had a safety concern on our canopy due to a wind storm. YESCO was able to get to us within hours of the call to secure the damage and make sure our building was safe.
Alex Walker
I purchased a building in Las Vegas, and needed to get a large pylon sign (about 8 feet high, 20 feet wide, and maybe 50 feet off the ground) re-done. YESCO took care of everything in a professional and cost efficient way. We got about 15 calls in the next two days just from the sign.
Brent Pace
Yesco was awesome to work with! My company has a long approval process but Yesco Project Manager, Barry, was very patient and quick to respond when I had a question or needed clarification. Once approved, Barry kept in close communication of the timeline for work to start. Overall, very impressed with the experience and extremely pleased with the outcome.
Stephanie Knorr
Yesco has been a LIFESAVER to our business, The Well in Hollywood. We have had so many bad service experiences in dealing with our old school neon signage…We finally got smart and asked our neighbors at The Palladium who they use..they recommended and raved about James and Yesco …and they couldn't have been more right!! Great , clear communication, fast service…made all the logistics very simple and couldn't have been more kind and professional at every step in the process. We recommend them to anyone and everyone who's looking for signage services…Thank you James and the entire Yesco team…you now have loyal customers in The Well… V Riverside, Owner, The Well
Vincent Riverside
When our church (NorthStar Baptist Church) needed some of our parking lot lights replaced, YESCO was recommended to us and we are so glad they were! YESCO gave us an honest quote, did the work in an extremely efficient manner AND came in under the quote! Everyone we dealt with at YESCO was extremely helpful and knowledgeable. Thank you YESCO for taking care of our lights and making our parking lot safe again!
Elaine Harrell
Stewart and the team at Yesco are consummate professionals and handled our business LED lighting retrofit as if it were their own. I was impressed with the approach, the direction and proposed solutions and they kept me in the loop as a stakeholder all along the way. I would not hesitate to engage them again or refer them to my friends and colleagues.
Brett Stoddard
Tanner and his team worked hard to get our famous "Hollywood Downtowner Inn" signs up and running to their full potential. They were responsive and helpful. Highly recommend using them for any sign related needs. We already have them working on another project for us. Thank you again!
Jordyn Salazar
Stop your searching, YESCO will not disappoint! From start to finish they executed one of the most beautiful sign designs that I have ever seen. They took the project from inception to completion, within budget, and at a very reasonable time frame. If you need to see this beauty in action, swing by Telic Footwear Headquarters in Garden City, Idaho
Aaron Azzarito
Best experience with Kelvin on working together to get some old signage removed and new signage installed at a new location. We had a lot of challenges to get through on the signage but he was always super responsive and helpful to assist with getting the project to the finish line.
Alisha Wilder
They said they would be at our location Monday morning, they were here at 5:00 Am, when I finally talked to the tech at 8:30 he said he was done, said likes to get there early so as not to block the parking lot of a retail store, very considerate, fast and efficient, explained all the work thoroughly, very polite person.
Becky Prall
I work in both commercial and residential property management. I've worked with Deo Azurin on several projects. He's been very helpful and has always delivered as promised. from store front sign repairs and monument rebuilds always quality work.
Daniel Marshall
Yesco came as scheduled and did a wonderful job installing the vinyl titles on our conference rooms and front glass walls. The installer went over the plans we had provided and made sure that things were as expected before starting the job itself. I was happy with the service they provided and would use them again without reservation.
Kirton/McConkie Idaho
After contacting Brandt, with an estimated 2 pole repairs, I had to increase it to 9 lights to be repaired. He immediately made the change, thanked for for clarifying the order. Marty showed up ahead of schedule to get started and did an great job restoring power to all my yard lights. Extremely happy with the service provided. Will definitely use them for all my lighting needs.
Gary Vickers
I reached out to YESCO for sign repair service and the whole experience was extremely professional. I communicated with both Adam and Jaesen who were an absolute pleasure to work with. They were detailed, meticulous and thorough from beginning to end.
Chrysten Newton
It was a pleasure working with Billy and the Yesco team. They did exactly what they promised to do, at the price they said they would do it at! The installer was quick and professional. The signs look great! We would 100% recommend using this company! - Baseline Liquors
Edward Gonzales
Yesco provided the public notice of Welcome Aboard Travel's move from our old 30 year location to our new location at 465 So. Meadows Pkwy #11. The signage transition went very smoothly, and we are very pleased with the number of walk-in, new clients to whom we are providing Nevada's best travel consulting and service. That proves the Yesco leads new clients to our new door!
Leonard Wohletz
I have been using YESCO for over 10 years and they truly are the best at what they do. No matter the project - big or small, they continually impress me with their professionalism and ability to create such high quality work. Even the most complicated projects, they make look easy - such pros! The are great to work with, from start to finish. I look forward to working on many more projects with them.
Kendra Doyle
Could not be more satisfied with Yesco's services. They helped in every way possible, were incredibly communicative and easy to work with, and were affordable as well. Highly recommend working with this company. Thank you Yesco!
Caitlyn Hurley
Thru my work company I have been dealing with this Yesco branch for 4 plus years. They have done hundreds of in warranty and out of warranty repairs on our products successfully. They are always very reliable and dependable. Deo is very friendly and easy to work with. He makes sure everything gets taken care of and is thorough to the end of the projects. A GREAT company! I highly recommend them to handle your services needs!
Scott Kneece
I have been an hotel GM for many years, and I have gained great knowledge thru Kevin Acuff about the importance of property signage, and lighting. All I can say is his service is top notch. He not only is professional, but he is efficient, quick to respond. Thank you Kevin for always helping me, and my company out with all my service needs. Your expertise is appreciated!
Maya Flanagan
Our company has been using Yesco for many years. I appreciate their service patrol which monitors the lights for our business locations. Kevin is a great communicator and has been awesome to work with. He is responsive and takes cares of our service needs promptly. Would highly recommend Yesco to other businesses for their amazing service.
Valerie Parker
Worked with the service team and they definitely stood up to the name ! prompt response within 1 day (unlike other 4 large vendors who took weeks to respond and come on site) , then send their tech in few days after and fixed the video board, while i'm still waiting for the other vendors to even come and see. was afraid we would be overcharged, but was totally reasonable and worth it. Thanks Yesco, definitely will call you when we next get a problem.
Shay Mordo
Had a great experience the other day about a year ago yesco installed our sign for us this is a vinyl sign so over the winter or with the wind it got a little loose and wasn't looking crispy and clean…. Last week they walked in without us calling and said hey your sign isn't looking that great can we fix it… of course….. they got to work and had it looking amazing again in no time… I appreciate the company swinging by and fixing something that didn't look right without me even calling that shows great initiative
Steven Paquin
YESCO is a great company providing great service at great prices. They are always easy to contact and reply very quickly. They drive by our business at Storage Cubbys and let us know when our light on our sign is out and they replace them. They have provided a great service to us for several years.
Leah Girard
From the office staff to the field crews, the Yesco team is very professional and prompt. They do great work for both installation and removal. Picture shows removal of an old sign, you would have no idea that it had been there. Excellent service.
Trevor Sawatzky
I wouldn't consider going anywhere else for our lighting needs. They deliver the same high quality every time from order to installation. Morgan is great to work with and makes getting the job done so easy. The installers are equally competent and hard working. Thank you!
Melissa Hartman
Yesco did a fabulous job of helping us design a new sign and get our new signs up. Tom was great to work with. I would highly recommend Yesco if you are in need of signs for your business. We already have them working on another one for us.
Michele Larson
Yesco was there for us when we were ready to take our branding to the next level. From the initial meeting, to design coordination and installation they were true professionals. They worked closely with us stepping through the process until we had a design that realized our vision and lived up to the reputation of the business the sign represented. We couldn't be happier with the outcome. Thank you!
Kevin German
We are new business owners in the Reno area and needed to do some changes to our signs for our car washes. Kelvin with Yesco contacted me and from the beginning was easy to work with. Kelvin kept me in the loop on all that was going on. If something changed with the project, Kelvin always made sure to speak with me first before continuing on. Kelvin was a pleasure to work with.
Jason Gilbert
Yesco is Amazing! Professional and prompt service! Reliable and quick to respond! I highly recommend Yesco for any and all your needs, concerns , lighting , maintenance with outdoor signage! Have them create your sign and maintain it!!
Melene Ramos
I have had the opportunity to work with YESCO at 2 of my locations. From the first phone call, Wayne was professional, courteous, and extremely helpful. The sign is working again and they cleaned it while they were repairing it. Also very reasonably priced. I will be using YESCO again and again. Thank you for EVERYTHING
Teresa Prosa
Working with Yesco was fantastic from beginning to end! We submitted our ideas for a design for our business and the graphic designer brought them to life. Getting Yesco scheduled to come out and install was a breeze, and they were on time, and very kind. We had the pleasure of working with Patrick and Jeff. They were quick, and did a fabulous job on hanging our sign. Thank you guys again from Textbook Brokers!
Joanna Berlinska
I have a sign that half the letters stopped working a few years ago due to a storm and since then had 3 sign companies come and try and fix with no results. Yesco sent out Ray who worked on my sign for 4 hours and found what the problems were and fixed my sign for way less than some of the other companies who tried to fix it. i highly recommend the
Jeff Phillips