A Legacy of Light®
SCROLL, ARROW OR DRAG TO EXPLORE HISTORY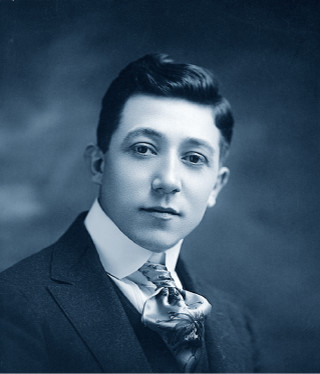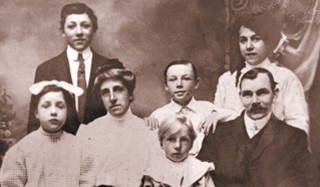 Thomas "Tom" Young was born on May 26, 1895 to George W. and Emily Tate Young in Sunderland, England.
George Young and his family converted to The Church of Jesus Christ of Latter-day Saints in East Boldon, England.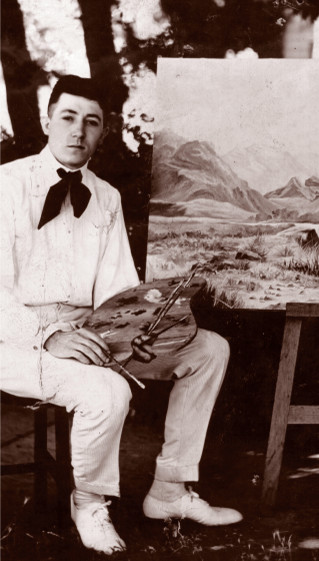 Tom, age 15, sailed with his family from Liverpool, England to Montreal, Canada aboard the SS Dominion. They continued on to Ogden, Utah, by train.
Georges Claude exhibited the first neon sign in Paris, France.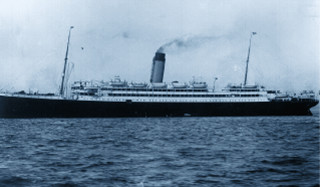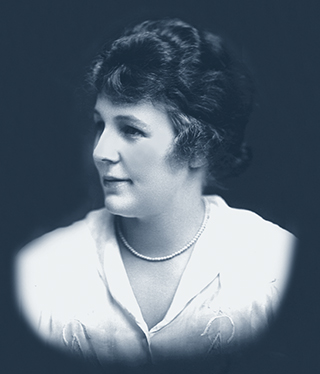 Tom worked as a sign writer for the Electric Service Company and the Redfield-King Sign Company in Ogden.
Tom married Elmina Carlisle in Salt Lake City, Utah.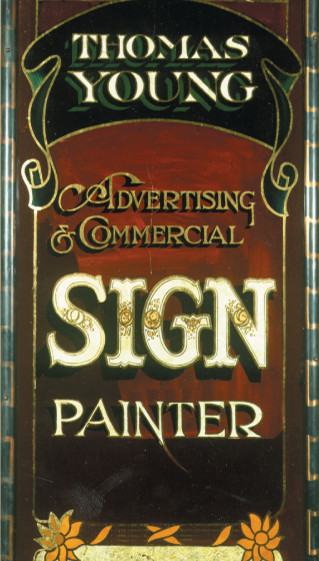 After borrowing $300 from his father, Tom founded the Thomas Young Sign Company on March 20, 1920. The company specialized in lighted signs, wall-painted advertisements, gold-leaf window lettering, and coffin plates.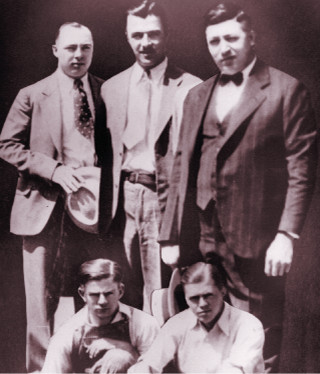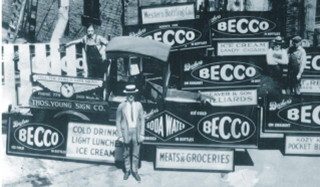 This hand-gilded masterpiece announced Thomas Young: Sign Painter. It hung outside Tom's first shop at 2450 Washington in Ogden.
Henry Schutte and Ben Jones joined Tom and his brothers, George, Jack and Fred. The company
was renamed the Young Electric Sign Company (YESCO). Prohibition era Becker Brewing Company's "Becco Beer" was a major sign contract.
YESCO began manufacturing neon tubing and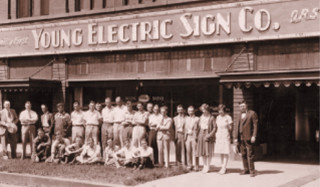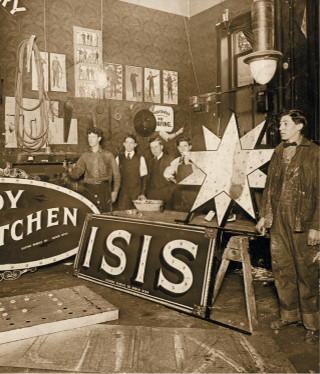 sold neon signs in Utah, Idaho, Wyoming and Nevada. Ogden's largest neon sign was created for First Security Bank's headquarters.
Thomas Young, Jr. was born on April 2, 1928.
YESCO reached 28 full-time employees.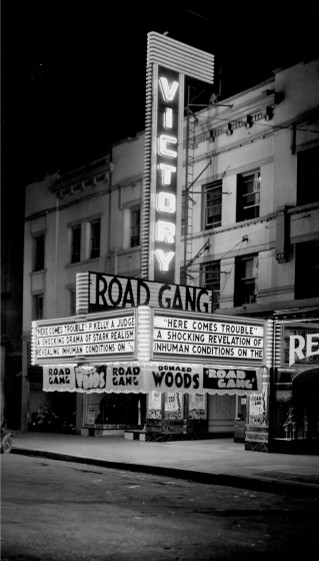 The devastating Stock Market Crash of 1929 didn't curb America's growing appetite for movies. YESCO's theater marquee signs were still in high demand during the Great Depression.
YESCO expanded business to Las Vegas, Nevada, bought the Ogden Armory for $12,000,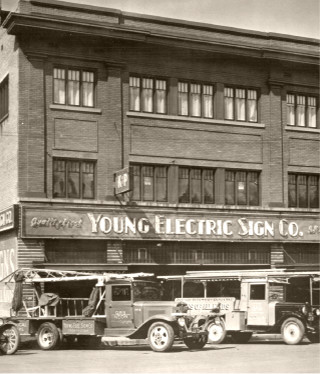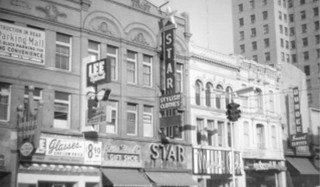 and opened larger production facilities and a branch office in Salt Lake City.
Tom was elected president of the National Sign Association, a position he held for two terms. The Salt Lake Tribune-Telegram neon sign was installed.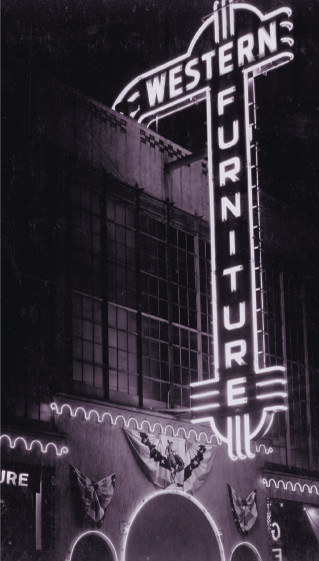 Thomas Young moved his family and YESCO headquarters to Salt Lake City.
Despite the economic uncertainty caused by the beginning of World War II, YESCO expanded into Northern Nevada.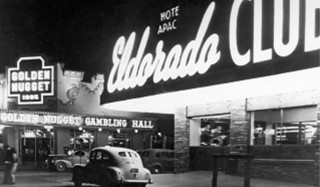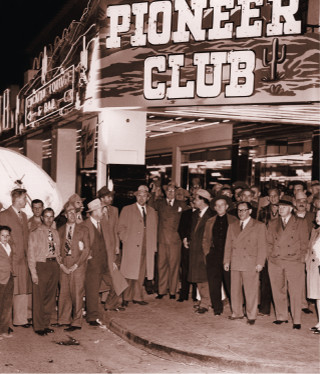 America's entry into WWII caused massive shortages in manpower, but YESCO was able to sustain itself through leasing and maintenance contracts.
The Boulder Club sign was installed in Las Vegas,
marking the beginning of the "golden age of neon." Sign crane trucks were introduced. YESCO acquired Nevada Outdoor Sign Company and opened a branch office in Las Vegas.
YESCO installed neon spectaculars for the
Pioneer Club, Golden Nugget, the Las Vegas Club, and the Eldorado Club, creating Las Vegas' famous "Glitter Gulch."
YESCO built a new manufacturing plant in Salt Lake City.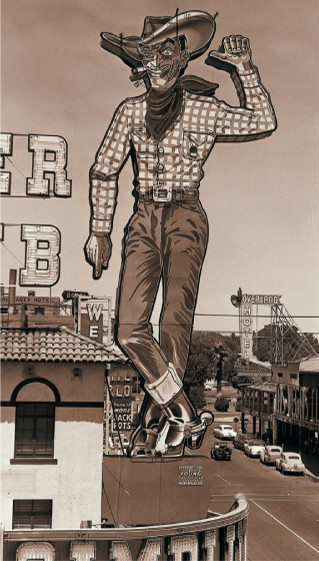 Vegas Vic, a 75-foot, 12,000 pound sign was built and installed.
YESCO acquired Rainbow Sign Company of Southern Utah. The iconic Welcome to Fabulous Las Vegas sign was designed by Betty Willis and built for the Clark County Commission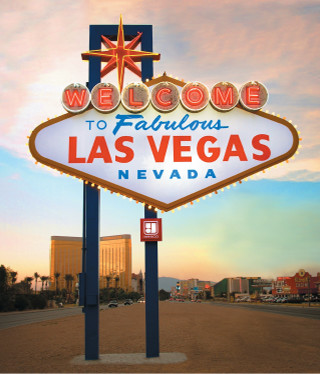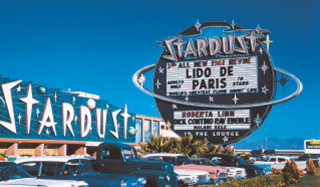 The Mint, Silver Slipper, Stardust, and Golden Nugget neon spectaculars were designed and built.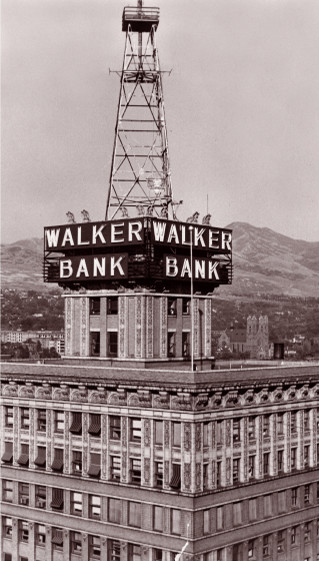 New acrylic plastics revolutionized the sign industry, and YESCO used the new technology to help banks, car dealers, motels, and other local businesses increase their visibility and appeal.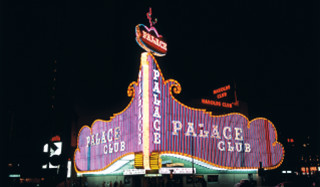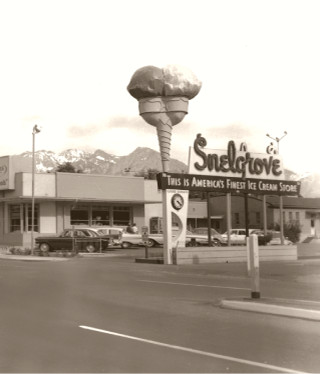 YESCO designed, built, and installed a new sign for Snelgrove's Ice Cream in Salt Lake City, featuring a very popular rotating double cone.
The National Electric Sign Association Convention (NESA) in Las Vegas was hosted by YESCO.
YESCO acquired Sierra Neon and Western Neon, and YESCO Reno installed the Palace Club and Harrah's Club spectaculars.
Three-dimensional Dee's Burger clown signs were designed and installed in Salt Lake City.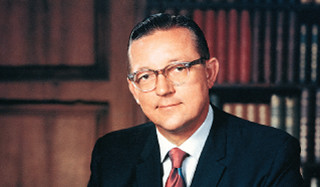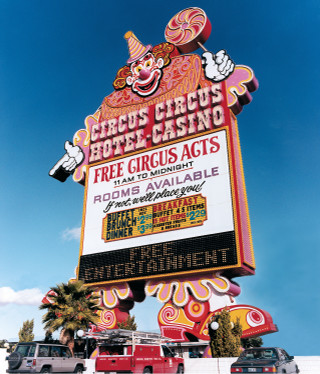 Thomas Young, Jr. was named president of YESCO.
YESCO opened branch offices in Idaho Falls and Twin Falls.
The Circus Circus clown spectacular was installed.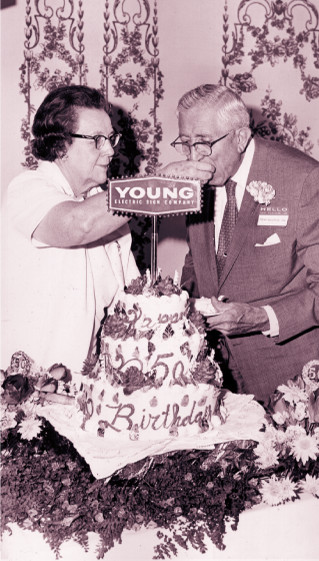 YESCO America was established, and a new YESCO logo was introduced. A branch office was opened in Boise, and Westarc Leasing of Denver was acquired.
Thomas Young died on September 11, 1971.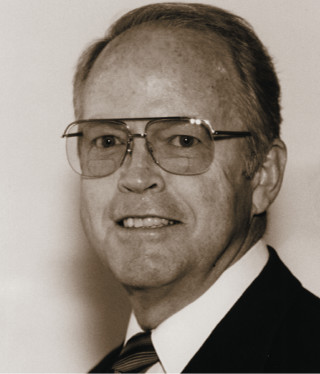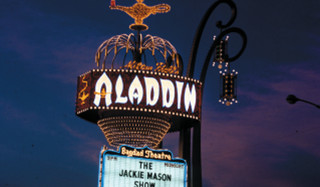 YESCO expanded the Salt Lake Division and opened offices in Los Angeles, California, Elko, NV, and Kingman, Arizona. Royal Sign Company was acquired. Federal Sign offices in Phoenix, Las Vegas, and Reno were acquired.
YESCO opened a new plant in Las Vegas.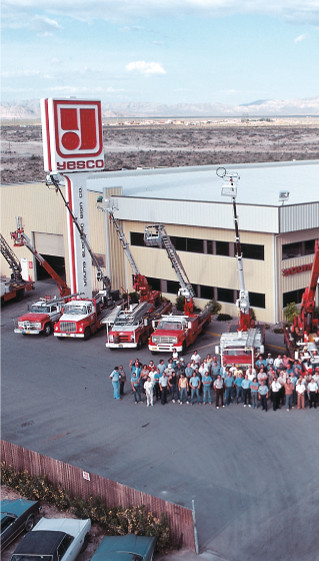 Epcon Signs of Utah, Idaho, Wyoming and Nevada were acquired.
Ben F. Jones, Jr. was elected president of the NESA. After 45 years, YESCO's Ogden division moved to a new location. YESCO opened a branch office in Phoenix.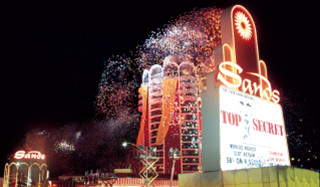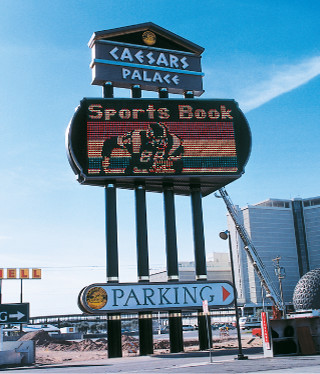 YESCO installed the world's tallest freestanding sign (222.5 feet) at the Sahara Hotel & Casino.
YESCO used a helicopter to install the Commercial Security Bank sign in Salt Lake City.
Disney World's Epcot Center sign package was completed.
Caesar's Palace sign was installed, beginning a new generation of four-color, computerized electronic message centers. YESCO was awarded the Ford Motor Company's account for the Western United States.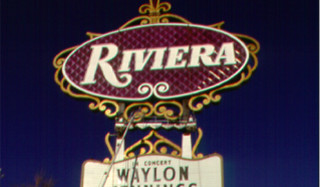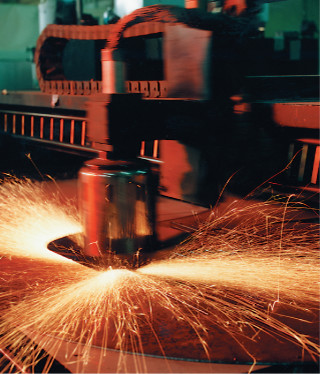 The Las Vegas McCarran International Airport project was completed.
YESCO acquired its first CAD-CAM cutting station.
Elmina C. Young died at age 91 on August 9, 1987. YESCO built new facilities in Boise and Reno.
Michael T. Young was elected president of YESCO. Computer-aided estimating and design programs introduced.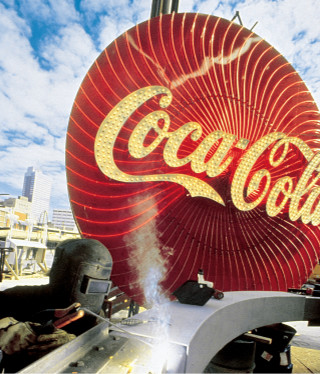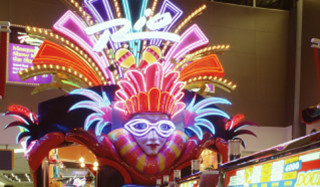 World of Coca-Cola landmark sign was installed in Atlanta. The award-winning Rio Hotel & Casino sign was installed in Las Vegas.
The 82-foot Hard Rock Cafe guitar sign was designed and installed. YESCO acquired the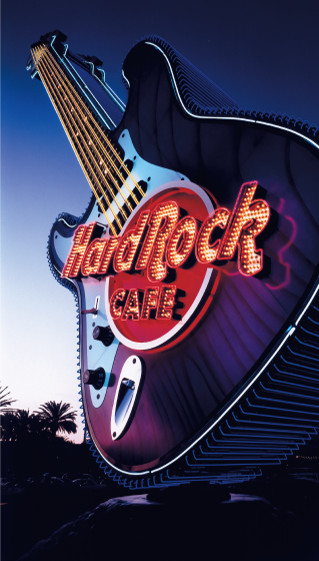 Advance Neon Sign Company of Denver and Colorado Springs. YESCO built the Huntsman-Armenian Concrete Corporation sign for delivery to the former USSR. Wendover Will was renovated after 40 years of service.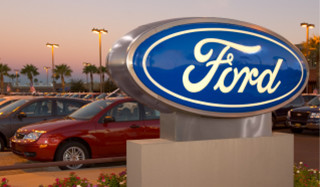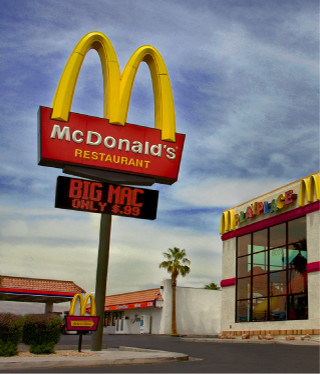 Ford Motor Company signed a nationwide contract with YESCO. YESCO developed an exterior signage and electronics package for the Denver Performing Arts Complex. General Mills Corporation named YESCO a preferred vendor in the Western United States.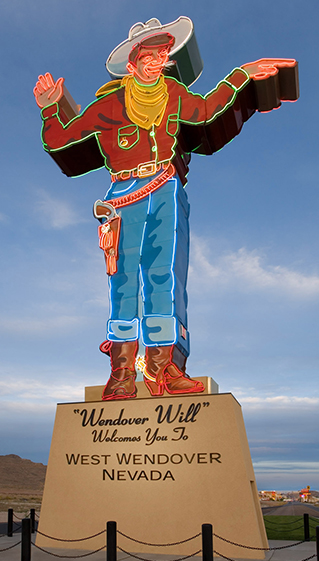 YESCO reached 806 employees. YESCO installed a landmark sign for John Ascuaga's Nugget in Reno.
McDonald's selected YESCO to produce new signs for restaurants in its Western Region. YESCO Denver moved into a new,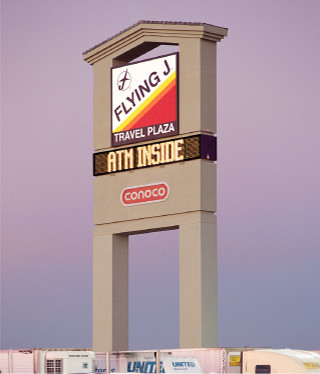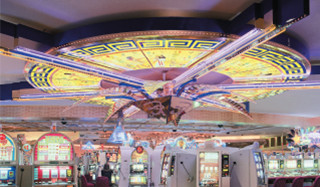 23,000-square foot building. The Flamingo Hilton sign, measuring 90 feet by 180 feet, was installed in Reno.
YESCO celebrated its 75th anniversary. A Legacy of Light: The History of Young Electric Sign Company was published. The Fremont Street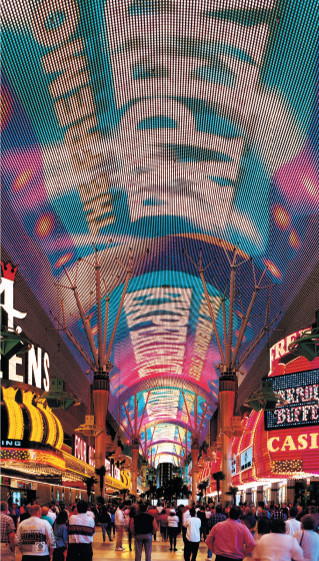 Experience, a 1,400-foot graphic display system was installed in Las Vegas. The In-N-Out Burger Sign in Las Vegas was completed and became the world's largest freestanding, quick-service restaurant sign. Flying J Oil Company selected YESCO to provide signs for over 100 truck stops.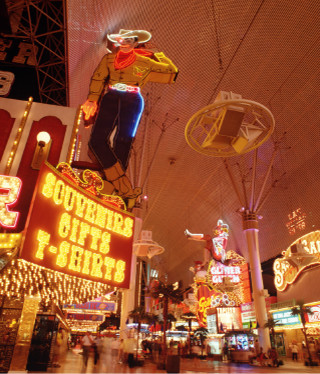 The Fremont Street Experience won an award from the Themed Entertainment Association for being one of the best themed attractions in the country. In Salt Lake City, YESCO installed a new sign for Capitol Theater and restored Villa Theater's 1940 sign.
YESCO's Interior Division was organized to meet the needs of theme-oriented resorts likez, Paris, and Mandalay Bay in Las Vegas The Colorado Rockies baseball stadium project was completed.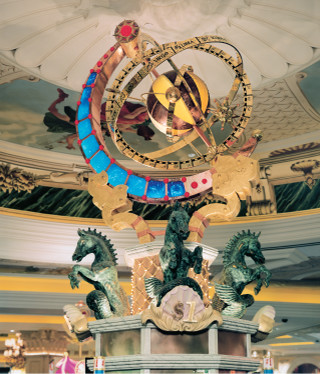 YESCO donated its archive of 5,000 photographs and 15,000 documents to the University of Nevada, Las Vegas.
Thomas Young was inducted into the Gaming Hall of Fame. The 110-foot World of Coca-Cola sign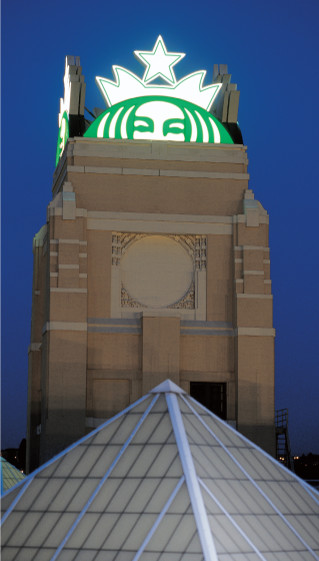 was installed in Las Vegas. YESCO installed the Starbuck Coffee Company corporate headquarters sign in Seattle, the MGM Grand's Atlas sculptures in Las Vegas, and Arizona Diamondbacks baseball stadium signs in Phoenix.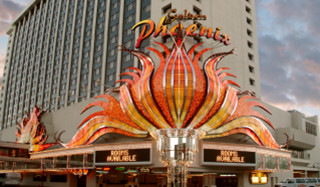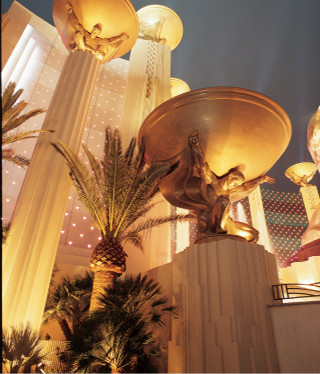 "Wedge base" electronic message center technology was used for the first time in Coast Resort signs in Las Vegas. The Reno Hilton sign—an 85-foot, double-faced electronic message center—was installed.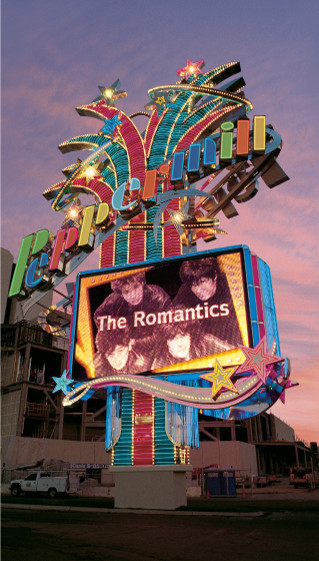 The NBC Message Globe was installed in New York City, featuring a 35-foot diameter hemisphere covered with thousands of LEDs capable of creating full-color video and special animated effects. The Peppermill Reno Hotel Casino neon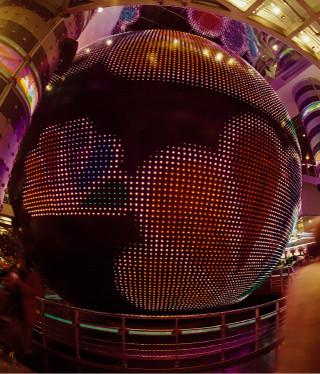 spectacular and LED message display were installed. A 360-degree LED display with full animation was installed in Denver's Pepsi Center, home of the Denver Nuggets.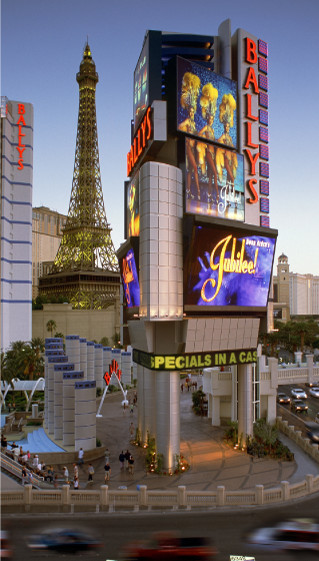 YESCO Interior's work for the Mystic Lake Casino Hotel in Prior Lake, Minnesota, included a fully networked DMX slot display floor designed to coordinate with the property's architectural lighting.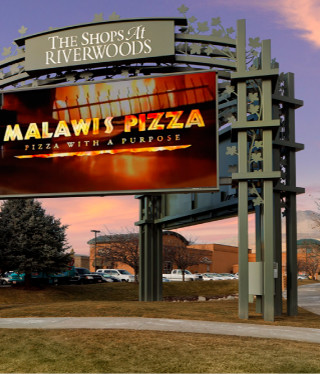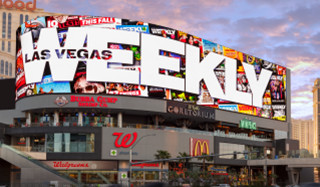 YESCO signs enhanced the modern image of the newly constructed Cosmopolitan of Las Vegas. YESCO celebrated a year of record-breaking service sales.
YESCO's first service franchises were opened in eight territories. YESCO produced signs and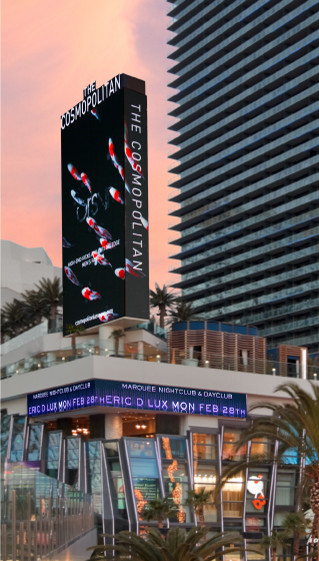 lighting for The Shops at Riverwoods in Provo, GM's World Headquarters, and the Seminole Hard Rock Hotel & Casino.
Spectacular displays were installed at Piccadilly Circus in London's Wvest end.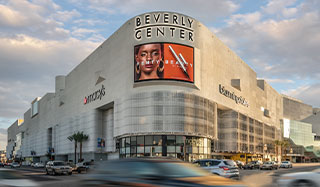 YESCO installed the Renown Health Campus gateway sign, Harrah's AK-CHIN pylon sign, and the enormous LED screen at the Harmon Corner Retail Center.
YESCO Financial Solutions was created.
YESCO introduced its LCD video systems.
Tom Young, Jr. celebrated 70 years of dedicated service to YESCO.
YESCO manufactured and installed state-of-the-art video displays for EnergySolutions Arena in Salt Lake City, home of the Utah Jazz. The showpiece of the new video screen package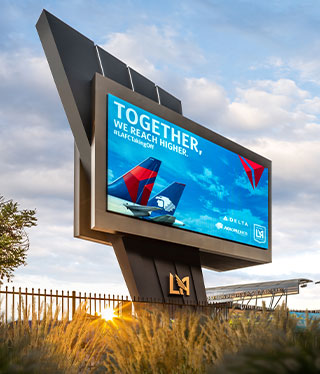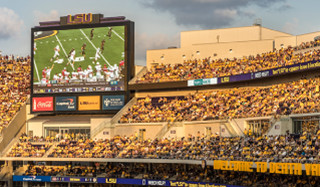 was the center-hung feature with four 16:9 HD video displays in a 6 mm pitch. YESCO Franchising grew to 50 territories.
YESCO manufactured and installed a cutting-edge video system for Louisiana State University's Tiger Stadium in Baton Rouge.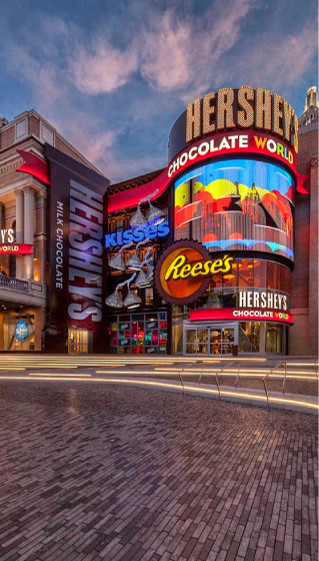 YESCO renovated the world's tallest thermometer, located in Baker, California, and returned it to full operational status.
YESCO updated the marquee sign at David Eccles Conference Center & Peery's Egyptian Theater.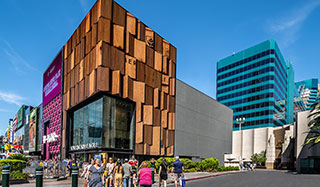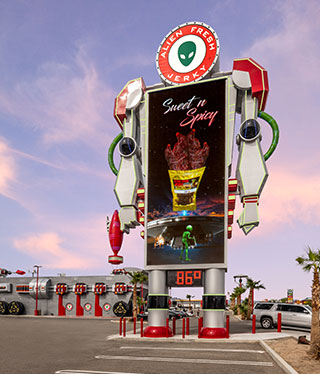 Jeff Young, senior vice president and chief marketing officer for YESCO, was named 2014-15 president of the World Sign Associates.
YESCO Franchising was honored as a Top 50 Franchise and awarded the 2015 Top Franchise Satisfaction Award.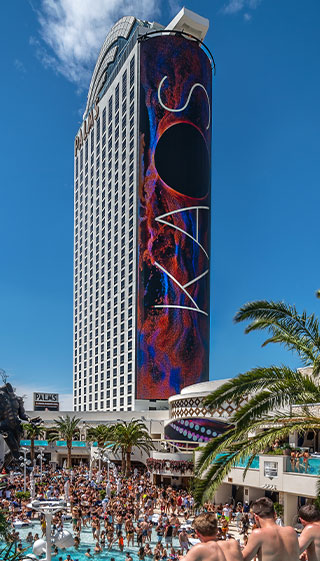 YESCO was featured on the CBS Emmy Award winning series "Undercover Boss." Jan. 2016
YESCO Outdoor Media acquired the billboard assets of Reagan National Advertising in Idaho and Montana. April 2016
Joshua M. Young appointed president YESCO Franchising. May 2016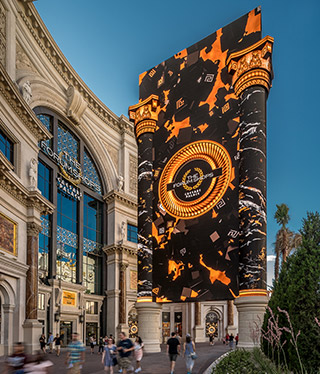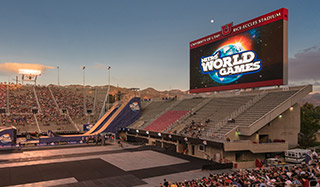 Designed and manufactured the 122' wide by 64' tall video scoreboard at Rice Eccles Stadium on the campus of the University of Utah. The opening event was the stunt driving Nitro World Games on July 16, 2016.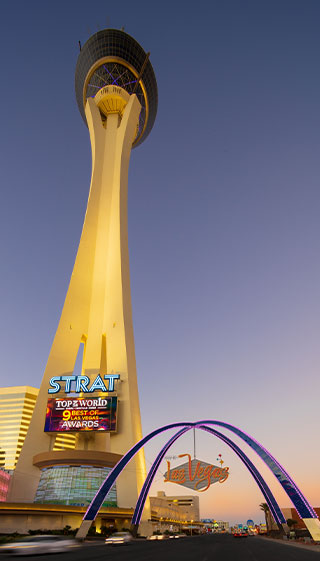 80-foot-tall Gateway Arches spanning Las Vegas Boulevard between St. Louis and Bob Stupak avenues at the base of The STRAT Hotel, Casino & SkyPod. Conceived and designed by Selbert Perkins Design and fabricated and installed by YESCO.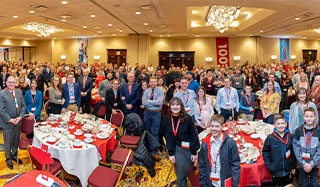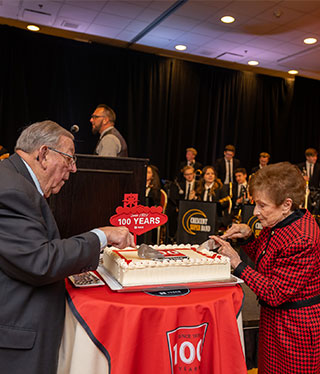 YESCO celebrated 100 years in business. Today, YESCO represents one of North America's largest and most-recognized sign companies thanks its historic roster of iconic signs.
YESCO had the honor of restoring the iconic Vegas Vickie sign, which serves as the centerpiece of the brand-new, Circa Resort & Casino in downtown Las Vegas.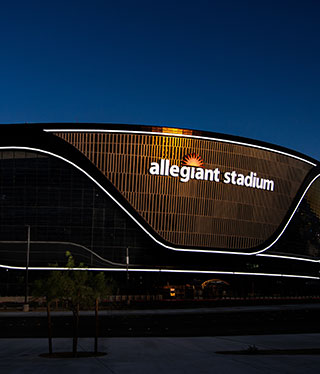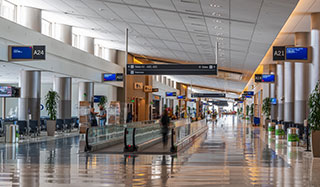 YESCO completed the fabrication and installation of nearly 4,000 signs at Allegiant Stadium. The Company brought the Las Vegas Raiders' new home to life with monumental rooftop lettering, exterior light ribbons and more.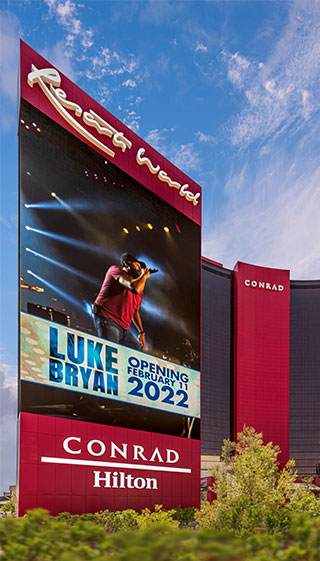 Fourth-generation family members Ryan, Joshua and Nathan Young were named to the Young Electric Sign Company board of directors. In addition, Ryan Young was named president and chief executive officer of Young Electric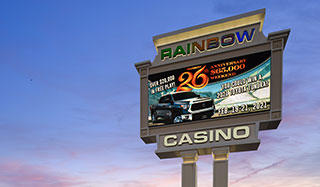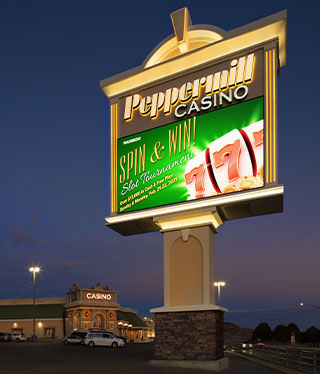 Sign Company, the parent company of YESCO, while Joshua Young was appointed president of YESCO Custom Signs and YESCO Sign and Lighting Service.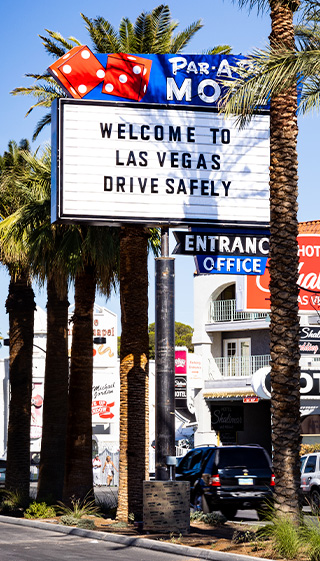 YESCO refurbished eight historic Las Vegas neon signs. The resurrected icons are installed along Las Vegas Boulevard.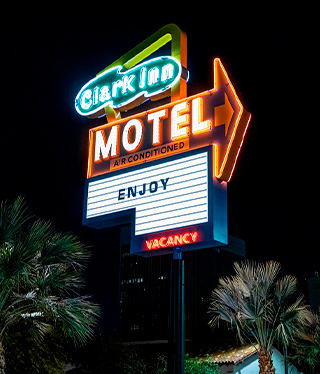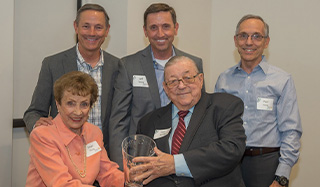 Thomas Young Jr. and his wife Dwan Young received the 2022 Summit Award from the Salt Lake City Rotary Club 24.