New Sign & Lighting Service Franchise
10.20.20
Welcome to our newest sign and lighting service franchise -- South Dakota East -- located in Brookings, South Dakota.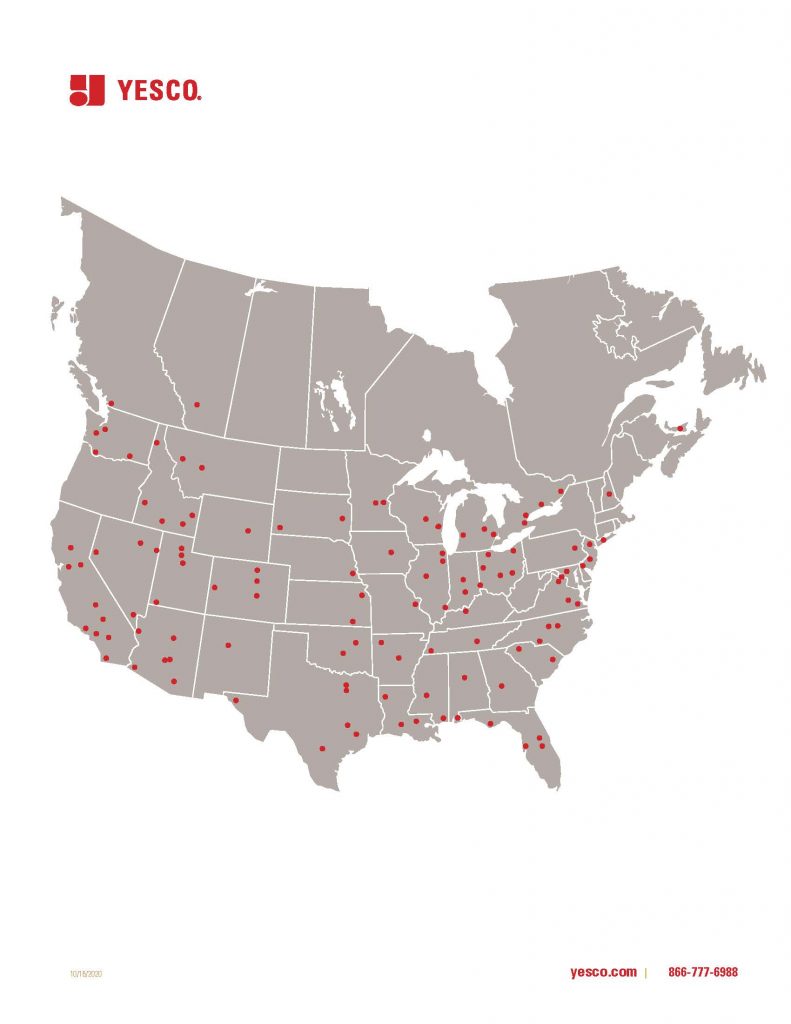 Family Business Magazine Celebration Corner
08.26.20
Celebration Corner: YESCO's 100th anniversary. YESCO, headquartered in Salt Lake City, Utah, produces and services signs, lighting and other display systems. The company has created some of the most memorable signs in America, including the 80-foot-tall Hard Rock Café guitar sign and the Fremont Street Experience in Las Vegas, the sign atop General Motors headquarters in Detroit's Renaissance Center, the Olympic rings for the 2002 Olympic Winter Games in Salt Lake City, Hollywood's El Capitan Theatre sign, the Reno Arch in Reno, Nev., and the sign and fascia that covered the front of Las Vegas' former Stardust casino...
100 Years of Great Customers
08.14.20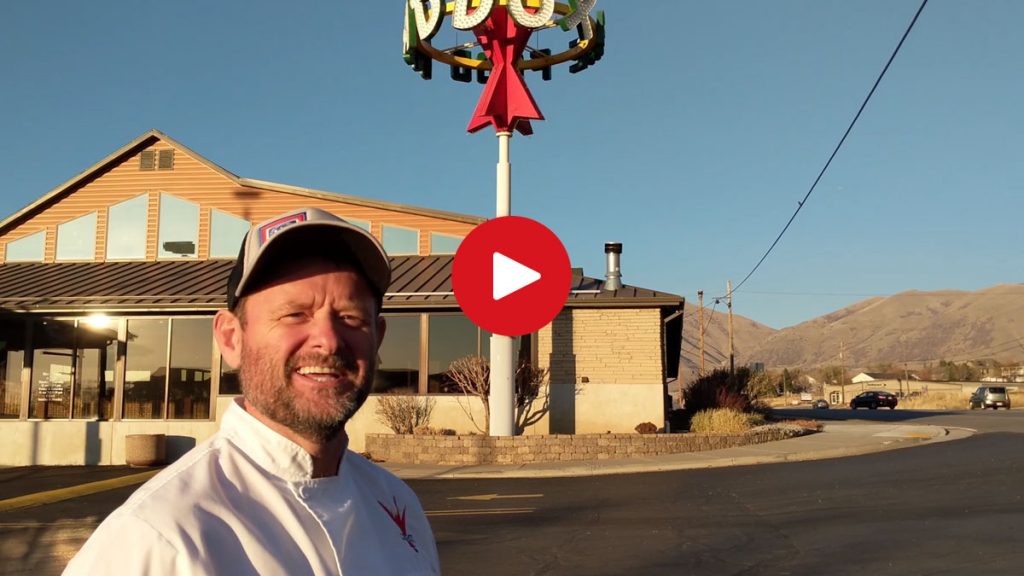 A company does not reach 100 years in business without great customers. From custom signs, to billboards, to sign maintenance and repair we appreciate all of you who have trusted us to build and service your signs.
Utah Business Magazine Recognizes Michael Wardle
07.22.20
Utah Business magazine recently recognized Michael Wardle, YESCO Senior Vice President and General Counsel, for his exceptional service to the company. The first annual Corporate Counsel Award program is designed to recognize in-house counselors who serve within businesses, nonprofit organizations and other private-sector organizations. These attorneys exhibit excellence within their roles, model high ethical standards and have a track record of successful outcomes for their organizations.
Take Out, Pick Up or Drive Thru – Our Goal is to Support You
04.30.20
It's time to rally around our local businesses. They are the lifeblood of a community and add to the diversity and flavor of the neighborhood. Right now small businesses could use your help. So, whether it's take out, pick-up or ordering online – consider those closest to you. Show them how much you appreciate their role in getting the economy back on its feet.
Did you know?
04.16.20
Not only was this Ogden sign created by YESCO, but did you know we were also founded in Ogden Utah?
Share your YESCO stories on our 100 years Facebook page. #YESCO100years
COVID-19 precautions
04.02.20
As COVID-19 is now affecting our local communities. We want to reassure our customers that your health and safety, and that of our employees is extremely important to us.
While we cannot control the circumstances as this situation changes rapidly, we will remain fully functional and available to assist our customers.
We understand many of you may have reservations about meeting in person, and we respect that.
Here are the precautions we are requiring our technicians to take:
• All YESCO technicians are required to follow proper hand hygiene protocol before and after each service call.
• Over the next few weeks YESCO employees will avoid traditional hand shaking with customers and each other.
• When obtaining completion signatures technicians will have customers use his or her personal pen.
We stand by you and everyone working to get us through this pandemic. We are committed to our communities and areas where we live, serve and work - we pledge our support and will do our best to support you and your business.
Sign of Hope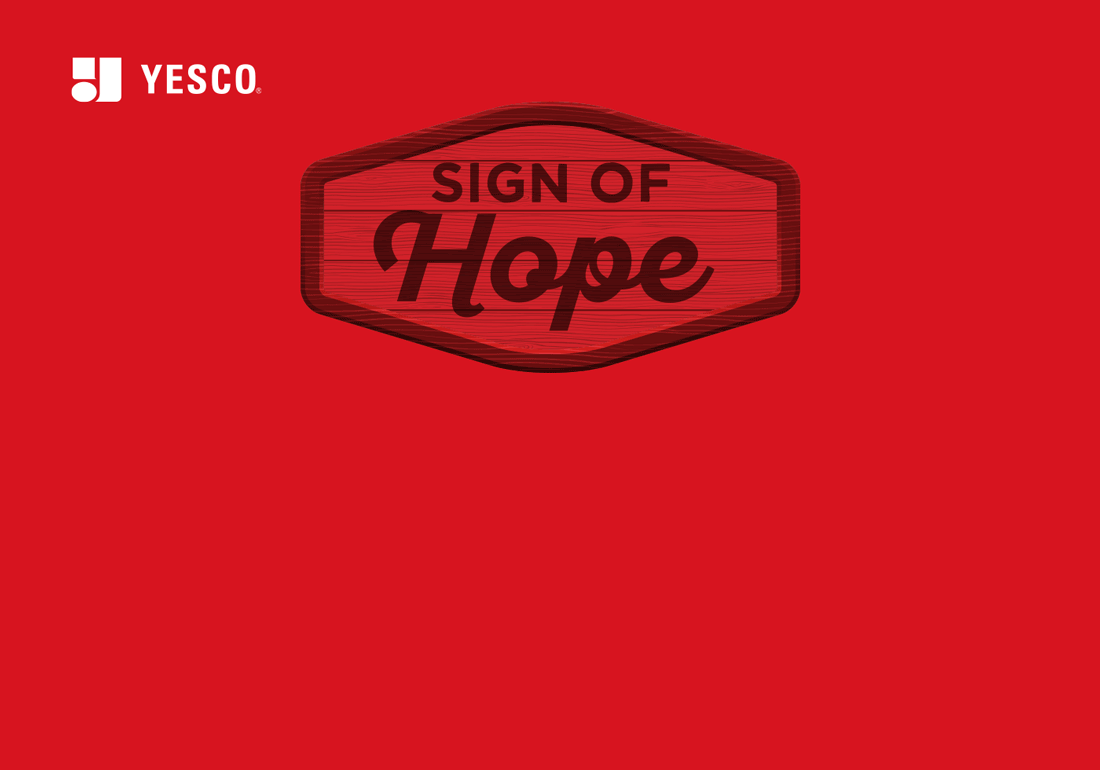 During these challenging times the reality of how much we depend on each other is an absolute truth. We've always known in the back of our minds that working together is a life principle and one of good business. Today's current situation proves that my business depends on your business and your business depends on mine.
In our collective efforts to build business, we all work hard to surround ourselves with good people – anyone who has had success in business can agree to this. At its core, honest success in business doesn't have a whole lot to do with business. It's much more about the people and how one can help another.
We are concerned about you and your business and we're here to support you. We're going to keep our lights on and do what we can to help keep yours on too. We'll work together to find creative solutions to get us through the challenge of today so that we can be better for it and the tomorrow to come.
YESCO turns 100, represents one of the world's largest maker of iconic signs
03.19.20
YESCO, a renowned company known for creating internationally recognizable signs, celebrates 100 years in business in 2020. Today, YESCO represents one of North America's largest and most-recognized sign companies thanks to its historic roster of iconic signs.
The family-owned and operated company began in 1920 in Ogden, Utah when founder Thomas Young borrowed $300 from his father to start the business. It began specializing in wall-painted advertisements, gold-leaf window lettering and coffin plates.
Today, headquartered in Salt Lake City and helmed by second-, third- and fourth-generation members of the Young family, YESCO designs and creates the world's most spectacular signs, incorporating dazzling color, LED displays, motion and digital animation and video. With three state-of-the-art manufacturing plants featuring automated and custom equipment, as well as sales and service offices located around the country the company continues to grow. YESCO also operates a franchise sign-and-lighting service business throughout the United States and Canada. "This year marks an extraordinary milestone for our family's business," says Jeff Young, vice president and chief marketing officer, YESCO. "Thanks to my grandfather's vision and ingenuity during the pioneering days of sign design, along with the hard work of nearly 1,100 employees today, our company is – literally – looking ahead to a bright future.
A pivotal moment in the history of YESCO was its entry into the burgeoning Las Vegas market in 1932, with the iconic Boulder Club sign, which depicted a stein of flowing beer. With this sign and others, YESCO became a pioneer in incorporating neon into storefront advertising and acquired national recognition for its creativity. In 1945, the company opened a branch in Las Vegas, which today represents its largest.
Recognizable examples of YESCO's work illuminate the United States and Canada. Notable projects include:
Hacienda Horse and Rider, Silver Slipper, Vegas Vic and Welcome to Fabulous Las Vegas sign, Las Vegas
El Capitan Theatre, Hollywood, California
The Forum, Inglewood, California
Snelgrove Ice Cream, featuring a giant, rotating ice cream cone, Salt Lake City
Iconic Olympic rings illuminating the 2002 Olympic Winter Games, Salt Lake City
Denver International Airport, Denver
Million Dollar Cowboy Bar, Jackson Hole, Wyoming
Jackson's Food Stores, Boise, Idaho
Vee Quiva Hotel & Casino Laveen, Arizona
Reno Arch, Reno, Nevada
Rogers Arena, Edmonton, Alberta
Signage for Las Vegas Raiders Allegiant Stadium, Las Vegas, opening in 2020.