YESCO – Animation at Allegiant Stadium
06.08.21
Shapeshift Oakland wall art project at the Marriott Moxy Hotel
06.03.21
YESCO, the one hundred-year-old company known for creating internationally recognizable signs, recently fabricated and installed the "Shapeshift Oakland" wall art project at the Marriott Moxy Hotel in Oakland, California.
Faulders Studio designed the large structure as a six-story outline.
Capturing the energy of the Uptown entertainment district, "Shapeshift Oakland" provides a highly visible and identifiable marker for the new experience hotel, creating an iconic gateway to the adjacent arts neighborhood in downtown Oakland.
With its use of vertical lines, a distinct reference to the shape of the border of the City of Oakland merges with the historic legacies the iconic Paramount and Fox Theater marquees nearby.
Read the full article at signshop.com
21 New Wayfinding Signs in Carson Valley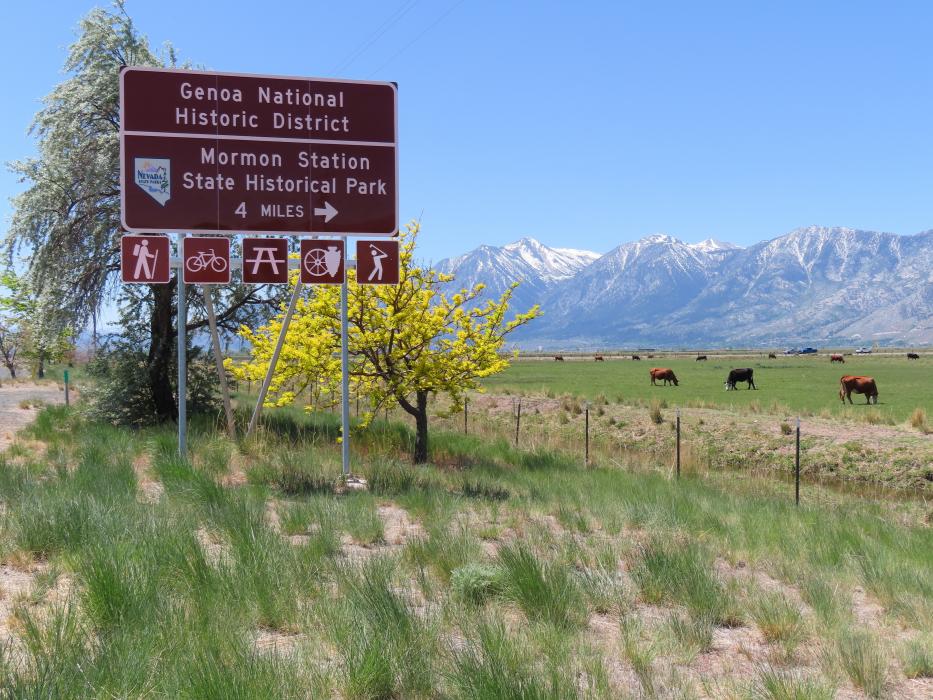 The way visitors, and residents, navigate around the communities of Minden, Gardnerville, Genoa and Topaz Lake just got a little easier thanks to the efforts of a collaborative project to provide directional signage to some of the area's trails, parks, golf courses and landmarks.
Twenty-one wayfinding signs showcase the available services including picnic areas or whether the area provides access for museums or historic sites, hiking, biking, horseback riding, water sports, or other recreation opportunities.
"One of the primary messages we use when speaking to potential visitors is to encourage them to 'drive to it, not through it,' and having this vital component complete helps in further paying off that statement," said Jan Vandermade, executive director for the Carson Valley Visitors Authority, Visit Carson Valley. "What makes our community so rich are the gems that are off the beaten path. Numerous groups came together and worked closely on this effort to ensure that the experience and offerings were being promoted responsibly. This is a huge win for our community, as well as anyone who visits."
Read the full article at carsonnow.org