Financing
Retrofit Financing
Upgrading your interior or exterior lighting through YESCO's turnkey retrofit solutions can result in the following benefits:
Lower utility costs
Reduced maintenance expense
Better safety experience for your customers and employees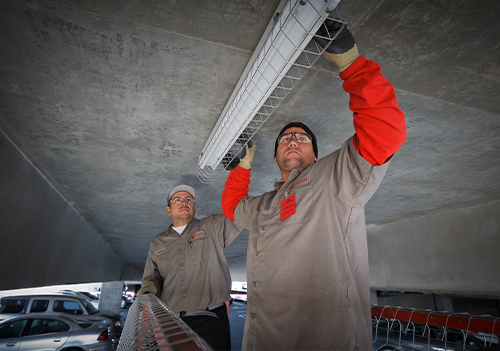 And, when partnered with financing from YESCO Financial Solutions these projects can be cash flow positive from the outset. We'll provide the capital for you to upgrade your lighting and your source of repayment comes from the energy and maintenance savings that the new lighting will generate. So, why finance through YESCO Financial Solutions?
To preserve your capital for other pressing needs
Flexible terms and structures to meet your needs
Avoid using your bank line of credit or even interacting with your banker
Affordable monthly payments paid for from the energy savings
No prepayment penalty if you want to pay off the financing early