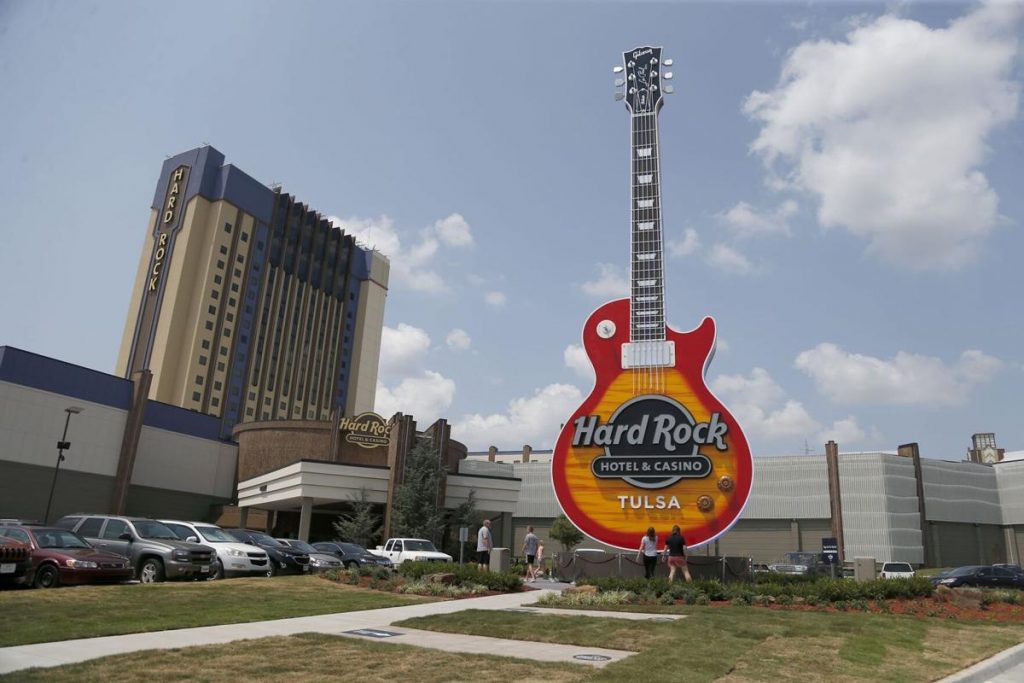 New 65-foot Gibson Les Paul guitar monument stands tall outside Hard Rock Hotel & Casino Tulsa
CATOOSA — A spectacular landmark is lighting up the night sky east of Tulsa near Route 66.
A 65-foot replica of a Gibson Les Paul guitar made its debut this week at Hard Rock Hotel & Casino Tulsa. Rendered in Heritage Cherry Sunburst and weighing 9.5 tons, it pays homage to the original Gibson Les Paul '50s instrument.
It rivals the height of other state Route 66 attractions, such as Tulsa's Golden Driller (75 feet) and the 66-foot bottle sculpture at the Pops Soda Ranch in Arcadia.
Read the full article at tulsaworld.com