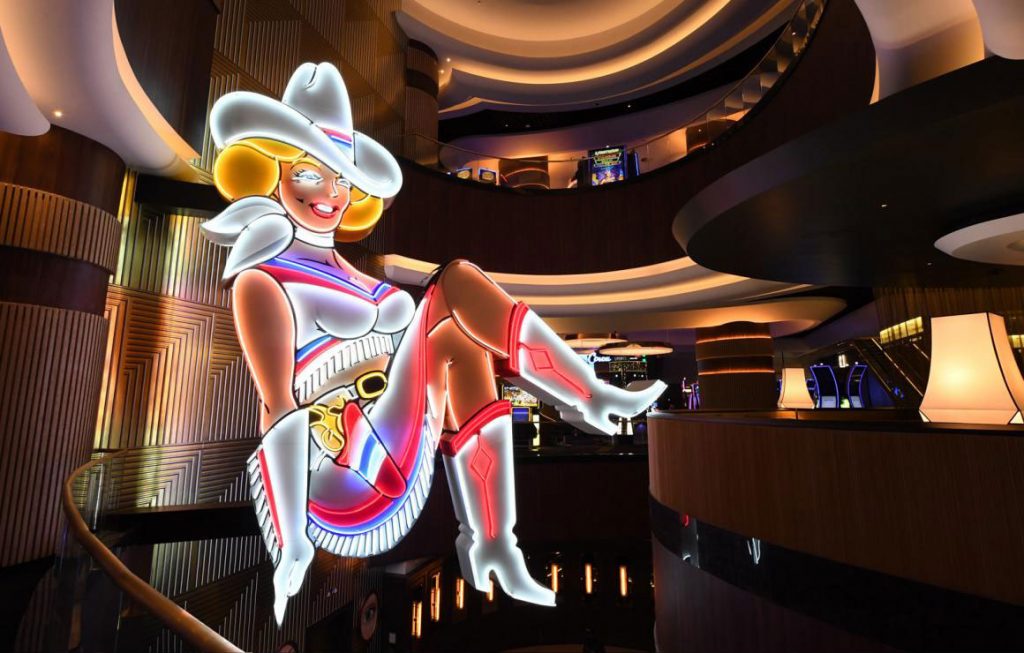 How Vegas Vickie got her groove back (and the dents out) for a return Downtown.
By Ryan Slattery
A LAS VEGAS ICON is back. No, it's not Cher or Celine Dion running out a new production show. This famous female is the old-school type, so she's kicking it in Downtown Las Vegas at the recently opened Circa Resort & Casino. We're talking about Vegas Vickie, one of the most recognizable neon signs in Las Vegas. Designed by electric artist Charles Barnard and first installed in 1980 above the Glitter Gulch façade on Fremont Street, the sign depicts a cowgirl in a form-fitting fringed outfit kicking a leg skyward.
Vegas Vickie immediately became a beloved cheerleader for Downtown's Fremont Street and achieved global fame in 1994 when she married her neon "pardner," Vegas Vic. In 2017, Vegas Vickie was plucked from her perch, packed in a crate, and put in storage when casino owner Derek Stevens began demolition of the surrounding properties in preparation for a new resort. But Stevens didn't want to let one of the city's most famous neon works of art become a museum piece in the city's Neon Boneyard.