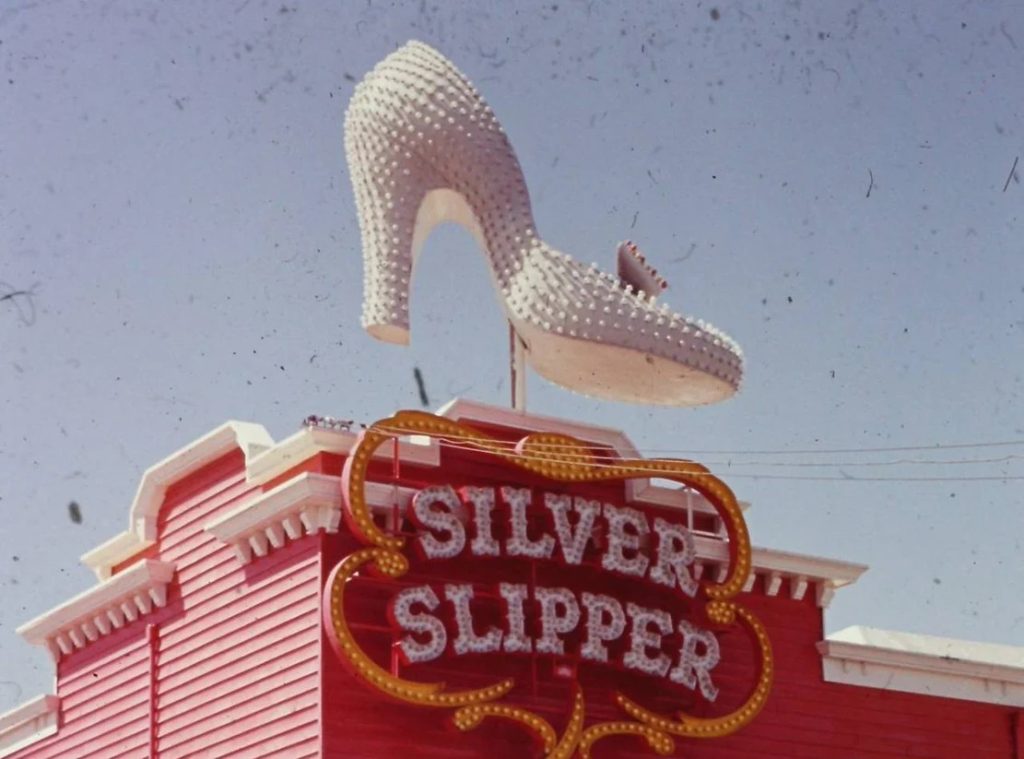 VEGAS MYTHS BUSTED: Howard Hughes Bought Silver Slipper Just to Dim its Sign
This is already our second Howard Hughes myth, and there are still a bunch left to bust. Supposedly, the world-famous aviator and movie tycoon began his famous buying spree of Las Vegas casino hotels — partially freeing the Strip from the shackles of mafia ownership and paving the way for the age of corporate ownership — all thanks to the giant shoe atop the Silver Slipper.
The 12-foot tall, 17-foot wide, rotating high heel was designed by Jack Larsen Sr., a former Disney animator who worked for the YESCO sign company, where he also created the pop-art lamp for Aladdin. Patterned after one of his wife's pumps, Larsen's Silver Slipper sign boasted 900 incandescent lightbulbs on the shoe and 80 on the bow. It was installed in late 1954 or early 1955 and was deployed until the resort closed in November 1988.
According to the story, the shoe, located directly across the Strip from the Desert Inn, where Hughes had taken up since arriving in Las Vegas the day before Thanksgiving in 1966, was too bright for Hughes to sleep at night.
The Silver Slipper refused Hughes' requests to dim the shoe, the story goes, so he bought the casino hotel and dimmed it himself. This gave the eccentric billionaire a taste for acquiring Vegas hotels, and he bought a bunch more...
Read the full article written by Corey Levitan at casino.org