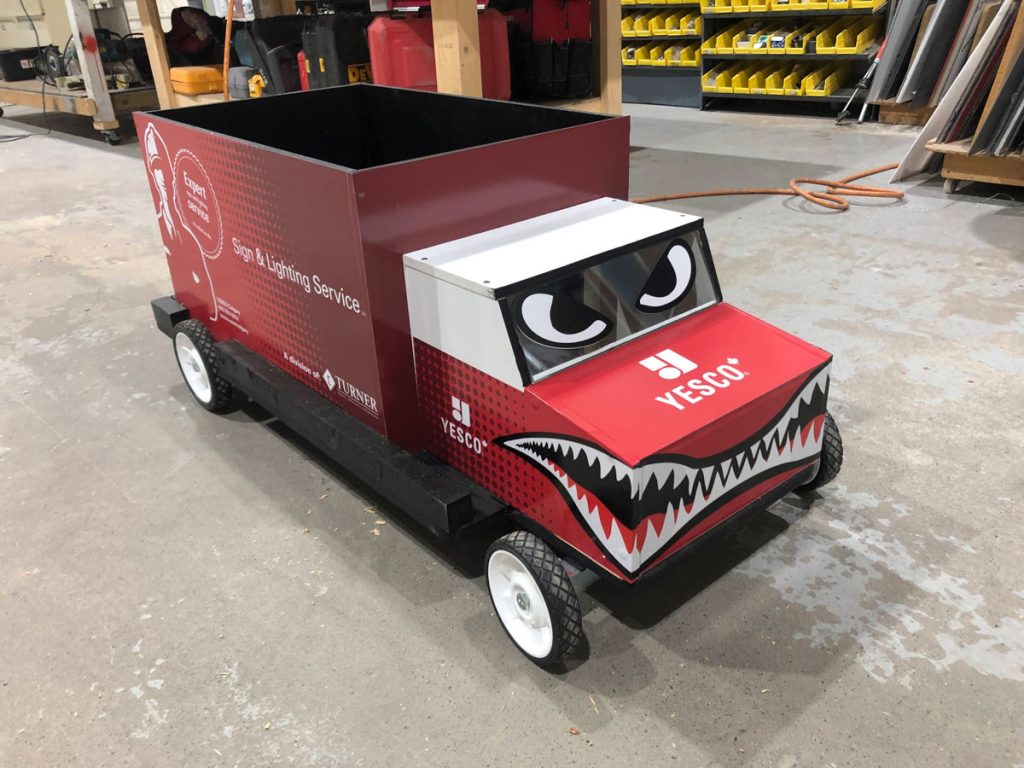 YESCO Calgary sponsored and participated in the 31st Annual Rotary Soap Box Derby in Okotoks near Calgary, Canada It was a fantastic event. This was the local Rotary club's first major event since Covid and they were very concerned about attendance. The event turned into a huge success with nearly 70 drivers entered and a crowd of supporters cheering them on.
The Soap Box Derby organization provides "mentorship, competition, friendship and teamwork. It's rooted in family and community and creates champions." All traits that are shared in YESCO's mission as well.
Congratulations, Ryan Nix and the rest of the YESCO Calgary team.
Here is a link to the photos: https://photos.app.goo.gl/HGbMaEn6DoaLvUu37