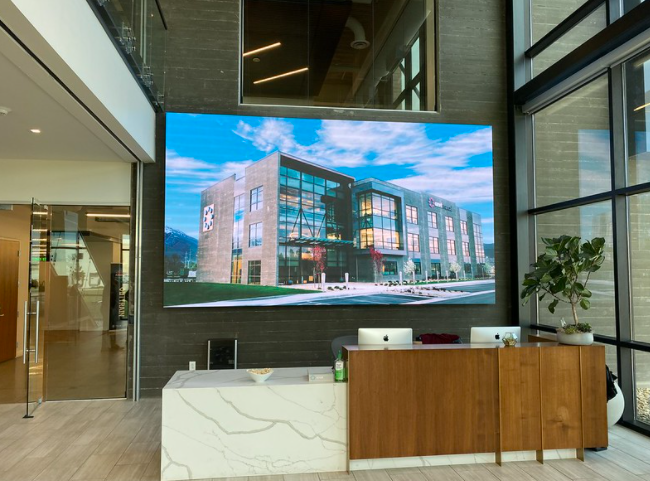 Click Here for Downloadable Photos and Video
YESCO announces the installation of a Watchfire 1.9mm 1440-by-2560 fine pitch interior LED display at Onset Financial in Draper, Utah, with assistance from YESCO Creative Solutions.
The Onset Financial LED Display is located in the office lobby.
YESCO Creative Solutions contributed design elements to the new signs, and YESCO worked with Watchfire to install the new, high-resolution 1.9mm LED digital screen.
FUN FACTS:
It took YESCO 203 man-hours to complete the sign project.
This project included the finest pixel pitch interior display that YESCO has installed along the Wasatch Front to date.
"YESCO was proud to fabricate and install this new display at Onset Financial," said Joel Warden, branch manager, YESCO. "Installing a 1.9mm LED digital screen of this large size is rare, and the enhanced sign makes an eye-catching addition to the building's lobby."