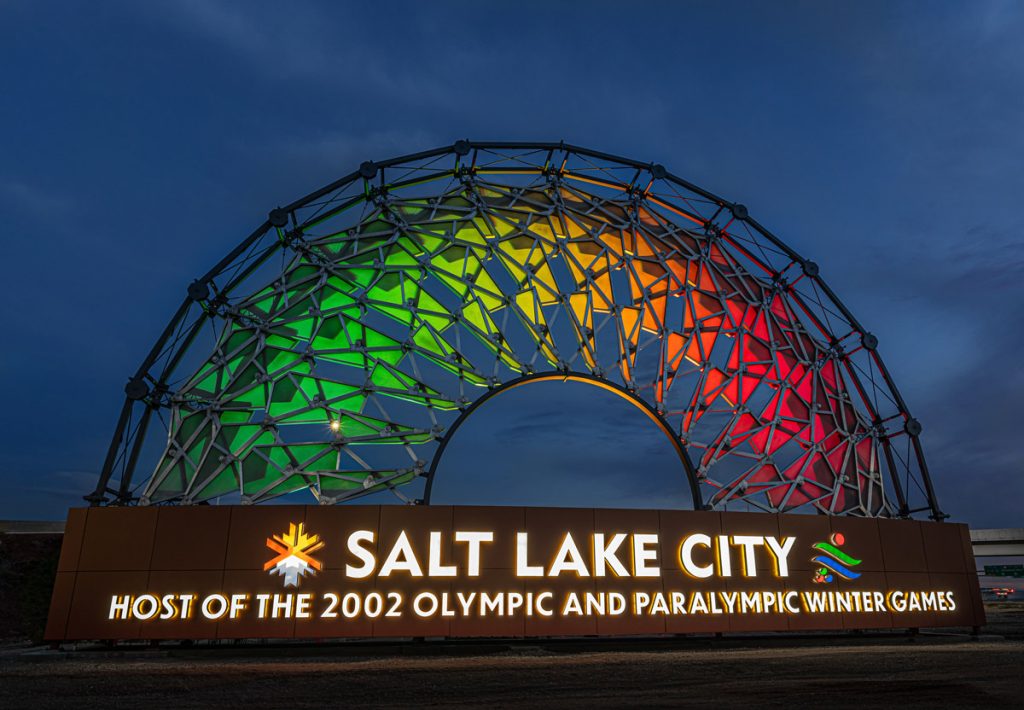 The Hoberman Arch is a 72-foot-wide by 36-foot-high mechanical curtain installed for the Medals Plaza in downtown Salt Lake City for the 2002 Winter Games. The arch was designed by artist, architect and engineer Chuck Hoberman.
The Hoberman Arch has been carefully restored by a team directed by artist Gordon Huether including Meta Design & Manufacturing of Vallejo, CA, which fabricated replacement parts and fabricated and installed the base, and the Salt Lake City offices of YESCO which fabricated and installed the lighting signage on the base of the sculpture, a key feature in illuminating the arch.
The iconic arch is installed near the Salt Lake City International Airport.