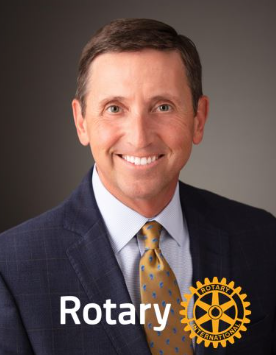 Jeff Young, YESCO executive vice president, was recently appointed as the new president of the Salt Lake City Rotary Club 24. Prior to his designation as president, the-generation Rotarian has spent over 24 years contributing to the club.
With an extensive family history of giving back to the community, Jeff's two brothers, Mike Young and Paul Young, also served on the club's board of directors and as former presidents. Most recently, Jeff's father, Thomas Young, Jr, received the 2022 Summit Award by the club and was honored as a second-generation Rotarian with 64 years of service. Jeff's mother, Dwan Young, was also concurrently recognized for her lifetime of service, including serving as general primary president for the Church of Jesus Christ of Latter-day Saints, chairman of the Primary Children's Hospital's board of trustees and vice-chairman and secretary of Intermountain Health Care's board of trustees. Additionally, Jeff's grandfather Thomas Young, Sr, also served as a lifetime member of the club throughout his career.
"As a third-generation member of the Salt Lake City Rotary Club, it is an absolute honor to continue my family legacy of giving back to the local community," said Jeff. "I'm grateful for the opportunity to step into a leadership position with this organization and continue its work to improve the lives of individuals in our community and elsewhere."