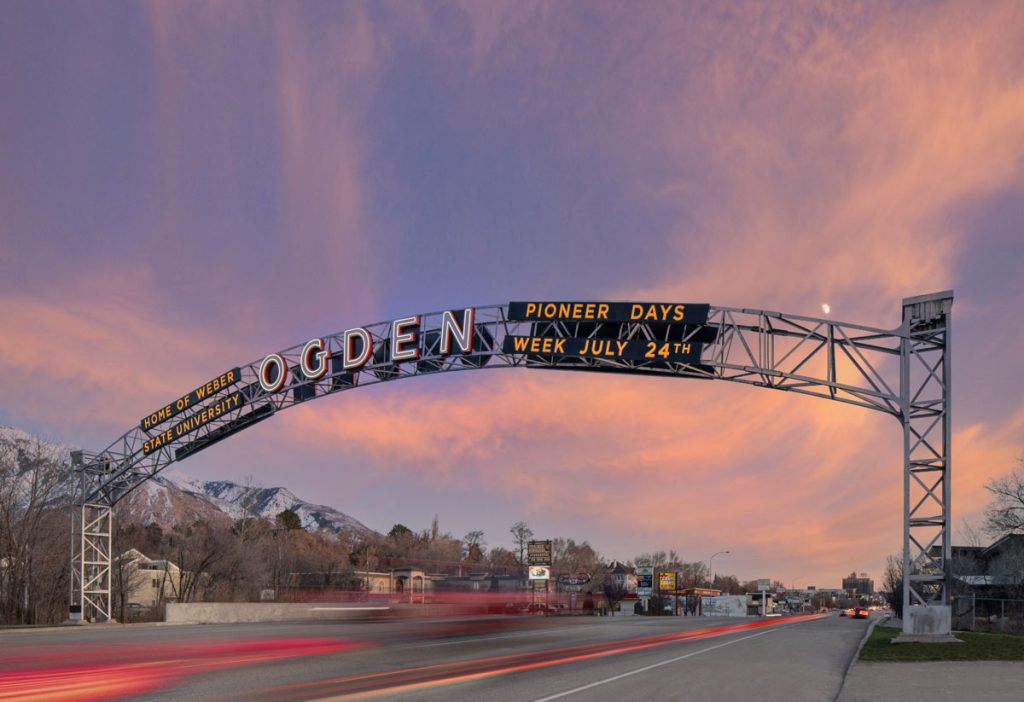 OGDEN — The distinctive signage arching over Washington Boulevard near the Ogden River that serves as a symbol of Ogden is getting a facelift. The original sign was built by YESCO in 1936.
Crews this week started taking down the words spelling "Ogden" on either side of the steel truss arch and other signage so it can be replaced. The old neon lighting will be replaced with more energy-efficient LED lighting, though the overall look will stay the same
"It's been getting increasingly hard to get people to do repairs on that light," said Jay Lowder, Ogden's public services director. "We're changing it to technology we can support."
The look will be the same, he said. Wording on either side of "Ogden" on the north side of the arch reads, "Home of Weber State University" and "Pioneer Days Week July 24th." On the south side, the wording on either side of "Ogden" reads, "It pays to live in" and "Home of Weber State University." That won't change.
The new lights, though, might be brighter, Lowder said. Moreover, the color of the new lighting will be changeable. Around July 4 (Independence Day) and July 24 (Pioneer Day), for instance, the lighting on the sign might be red, white and blue, he said...
Read the full article written by Tim Vandenack at standard.net