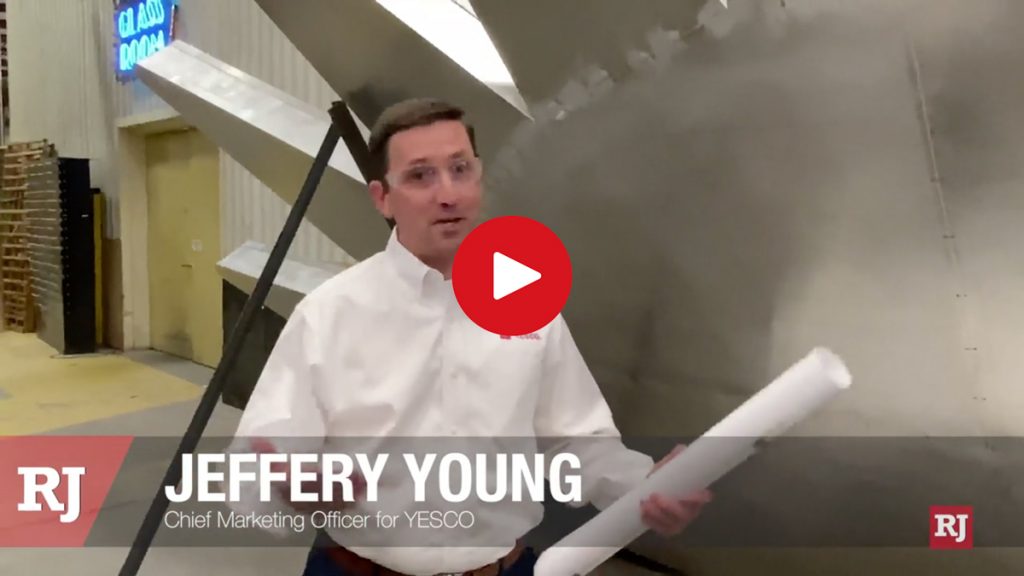 Over much of the past century, sign maker YESCO has been part of just about every large resort project in Las Vegas.
Now, the Salt Lake City-based company is readying the pieces of what will be one of its most impactful projects.
YESCO, or Young Electric Sign Co., is responsible for creating hundreds of signs of all types and sizes for the 1.75-million-square-foot Allegiant Stadium, including letters and logos, wayfinding signs, and 48 animated video boards...