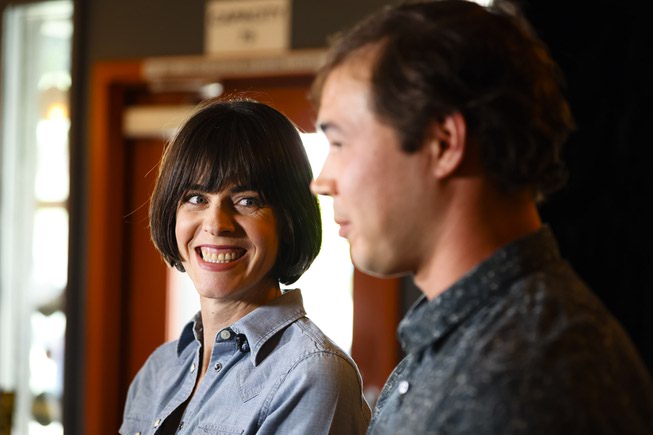 Life changes are brewing for couple named winners of 'coffee shop giveaway'
Just days after they decided to get married in December, Aaron Lee and Mallory Gott decided to take another plunge together.
The newly engaged couple, who were already toying with the idea of opening a restaurant, entered a contest to win a startup coffee shop.
As fate would have it, their 1940s diner concept, Winnie & Ethel's, took the top spot in The Great Las Vegas Coffee Shop Giveaway.
The competition, similar to the TV show "Shark Tank," was organized by J Dapper, a Las Vegas real estate developer and owner of the downtown Huntridge Shopping Center.
The diner will be where the old Huntridge Pharmacy and adjacent lunch counter were once located, near Maryland Parkway and Charleston Boulevard. It is scheduled to open sometime late this year or early next year.
"I feel really honored," Gott said. "We had so many people help us with this. Aaron had a fantastic group of chefs who worked with us on the concept."
The name for the restaurant comes from the first names of the grandmothers of Gott and Lee.
Estimated to be worth about $950,000, the prize package includes a furnished and equipped 3,000-square-foot space, three months of free rent and signage provided by the YESCO company...
Read the full article written by Bryan Horwath at lasvegassun.com